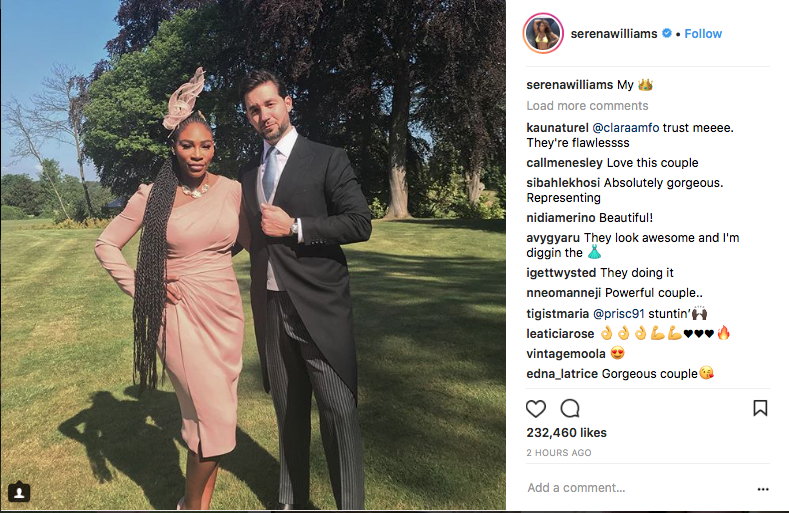 The Clooneys and the Beckhams have arrived for the royal wedding.
George and Amal Clooney and David and Victoria Beckham were greeted by loud cheers from the waiting crowd as they arrived at St George's Chapel in Windsor Castle, Windsor, on Saturday, May 19, 2018 morning.
Amal was stunning in a mustard dress, while Victoria opted for a navy dress and hat, the same hue she chose for Prince William and Duchess Catherine's wedding.
David looked dapper in a morning suit, while George looked relaxed in a shiny grey suit.
Tom Hardy and his wife Charlotte Riley were also spotted making their way into the chapel, while Sir Elton John and his husband David Furnish are among the guests.
Charlotte memorably played Harry's sister-in-law Duchess Catherine in BBC drama King Charles III.
Other celebrity guests who arrived earlier, including Oprah Winfrey, Idris Elba and his fiancée Sabrina Dhowre and James Blunt and his wife Sofia Wellesley.
Joss Stone, a close friend of Harry and his brother William, is also attending the wedding.
And Meghan's close pals Serena Williams and Priyanka Chopra have shared pictures on social media and said that they are getting ready for the wedding.
Meanwhile, it has been revealed that 36-year-old Meghan's wedding ring has been made by Cleave and Company from gold given to her by Queen Elizabeth.
Kensington Palace released a statement just hours before the couple exchange vows, saying: "Prince Harry and Ms. Meghan Markle have chosen Cleave and Company to make their Wedding rings. Ms. Markle's ring has been fashioned from a piece of Welsh Gold, gifted by Her Majesty The Queen."
Prince Harry, 33, on the other hand, will wear a platinum band with a "textured finish" and both jewels will be cared for by his best man Prince William – his older brother – until they get into the chapel and are officially declared husband and wife.
The statement explained, "Prince Harry's ring will be a Platinum Band with a textured finish. Both rings were crafted in the Cleave workshop.
"The rings will be carried to St George's Chapel on the day of the Wedding by The Duke of Cambridge, in his capacity as Best Man."
Harry's decision to wear a wedding band goes against royal tradition as William, 35, decided not to have a ring when he married Duchess Catherine in 2011.
It has also been revealed that Harry and Meghan will be known as the Duke and Duchess of Sussex after their wedding, following Queen Elizabeth's decision to confer a Dukedom on her grandson.
Kensington Palace said in a statement: "The Queen has today been pleased to confer a Dukedom on Prince Henry of Wales. His titles will be Duke of Sussex, Earl of Dumbarton and Baron Kilkeel.
"Prince Harry thus becomes His Royal Highness The Duke of Sussex, and Ms Meghan Markle on marriage will become Her Royal Highness The Duchess of Sussex."