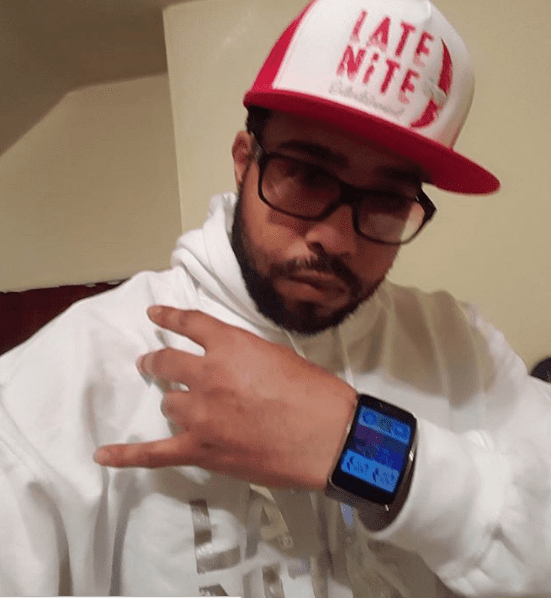 Dutch Masters' cigars are classy smokes made from premium quality, hand-picked tobacco leaves. Dutch Masters is known for delivering great hip-hop shows with a dope ambiance and leaving attendees wanting more.
Rolling out had the opportunity to chat with Fuzzy Navel, a featured Dutch Masters hip-hop artist. He is the co-founder/CEO of LateNite Entertainment.
Who are the top artists you are checking for right now?
I'm a lover of all music, but on my playlist, I'm currently rocking:
Chris Brown
Meek Mill
Jacquees
J. Cole
Nipsey Hussle
Kendrick [Lamar]
What's your favorite drink?
Ha. I actually have two.
Ciroc
Henny
What's your favorite Dutch Masters cigar?
It's a great cigar. My favorite is the chocolate, but I like all of the flavors.
Name two new artists you listen to?
I listen to everybody. I love music. I don't usually pick any person in particular because not everybody be sticking around.
Describe your creative process? 
When I'm making music, I'm alone, first and foremost. There is nothing wrong with doing things as a group but it has to be a vibe.
Next, I find a melody, then a beat; the words are last, I'm all about the flow. Then the universe blesses me accordingly and it all comes together.
Who are your top three producers? 
I can't just name one. It's impossible.
Dr. Dre
Puff
Quincy Jones, of course. This man is magnificent. I can't leave him out.
Pharrell
Timbaland/Missy
If you could work with one producer, who would it be? 
Wow, this is a hard one … I'm not even the dancing type. I have to rock with Puff. Puff brings the type of music that makes you wanna dance, pretty much like my music.
Describe what it means to "hustle." 
Having no fear of believing you can do it and you have to [believe] you can do it.
Make sure you follow Navel on his IG to stay up to date with his latest music and upcoming appearances: @navelthegreat