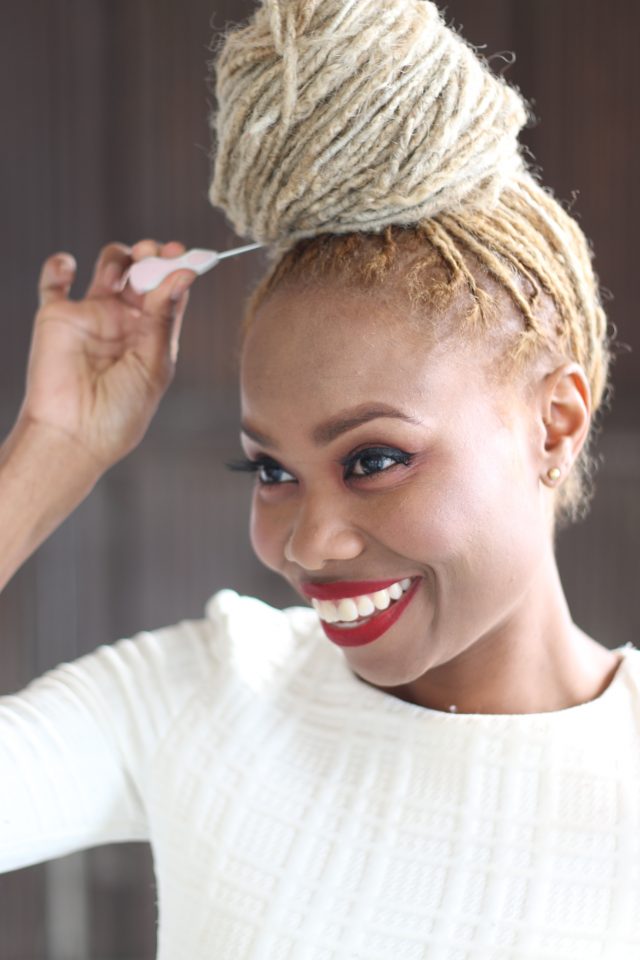 It's not a toothpick and it's not an icepick. So, we call it a hairpick, which was created by actor and comedian Deon Cole and chemist Rose Rise. It's patented name is eZ SCRATCH and it's design for locs-, braids-, wig- and hair extension- wearers to reach itchy places on their scalp. It's giving the rat tail comb a run for it's money.
Here's our interview with Rose Rise.
Throw away that rat tail comb and try this handy tool, eZ SCRATCH, the healthy relief.
How did you arrive at this career choice? Was it a deliberate decision or a gradual and natural evolution?
Creating eZ SCRATCH was definitely a deliberate decision. eZ SCRATCH addresses very specific problems that thousands of women are faced with daily. eZ SCRATCH's co-owner, Rose Rice experienced first-hand not being able to easily scratch under layers of extensions. It's a very frustrating experience to have a hairstyle that you absolutely love but feel restricted in accessing the scalp.
What separates you from others in your field? What is unique to the experience that you create?
eZ SCRATCH has a patent pending design that was specifically made to work protective & natural hairstyles without messing them up
Do you think that there are any widely held misconceptions about what you do? If so, what are they and how do you work to dispel them?
Yes, there are some individuals that have the misconception that eZ SCRATCH is the same as a rattail comb. This misconception immediately reminds me of a story a customer shared with me while purchasing an eZ SCRATCH at a trade show. She was a nurse and told how she had just treated a young lady for a scalp infection and wound from using a rattail comb to scratch under extensions. eZ SCRATCH and a rattail comb is actually quite different. A rattail is twice as long while eZ SCRATCH is small and compact. This makes for better control and handling of the product. A rattail comb has a very sharp pointed end while eZ SCRATCH has a perfectly rounded tip so it made to come into contact smoothly with the scalp. This significantly decreases the likelihood of a scalp injury or pain. eZ SCRATCH has dimensions that were calculated to slide between and underneath protective styles while a rattail comb was not designed for this purpose and therefore does not do it well. Which is why women still did the "weave pat" until eZ SCRATCH was created.
How do you map out your goals? How do you measure your success?
Of course, businesses must make a profit to operate however, the most important measure of success for our business is knowing that our customers are happy with eZ SCRATCH and are using it daily.
Name two of your top role models: one from your industry and one from outside of it. Madame C. J. Walker is definitely one of our role models. She developed a hair product that women of color knew was developed for them. It's something special about knowing a product was created to address a problem that you are personally experiencing. Similarly, we take great pride in eZ SCRATCH, it specifically addresses a problem that so many women and men are experiencing daily.
Why do you consider continued learning important?
We live in the information age therefore the exchange of information is faster than it has ever been. Continuous learning and improvement is critical to making sure we are serving our current needs.
What role does technology play in your day-to-day life? How do you utilize it?
A large role. We communicate with customers, prepare shipments, check on orders, and engage with our customers on social media all from our smart phones.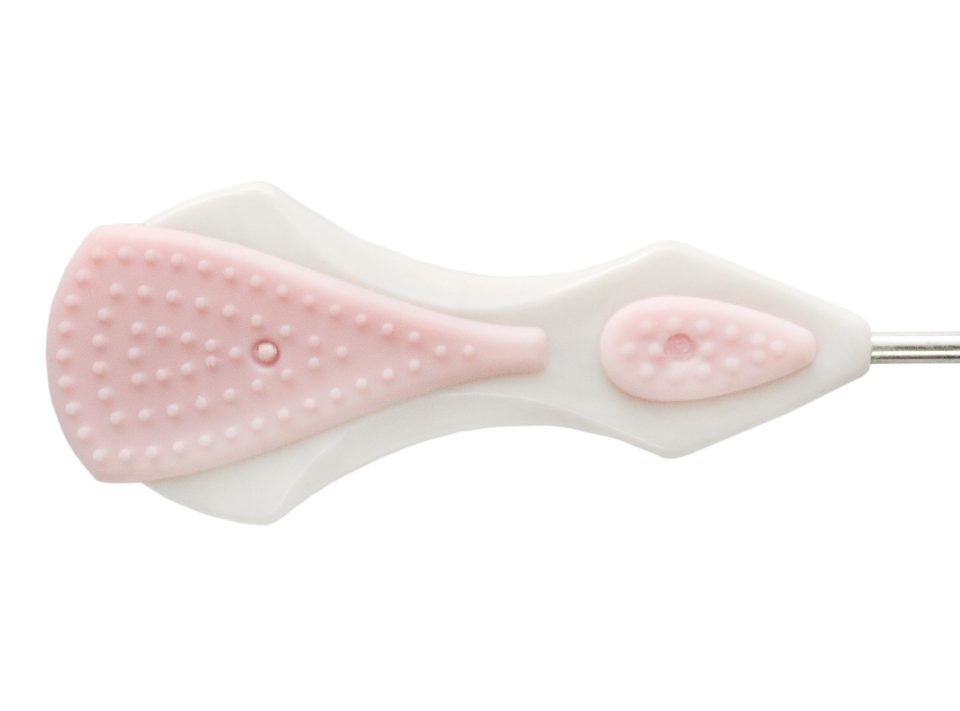 Why sets this product apart?
First dual-purpose hair tool. This one tool is an elegant and discreet scalp scratcher for protective & natural styles without messing up your hairstyle and can be used to take down braids quickly, easily, and pain free.
If you could change one thing about the world, what would it be?
Care less about how others think you should think, dress, and act. Just be yourself, we need originality more than anything now.
What does it take to be iconic? In your estimation, who has achieved that status?
The first word that comes to mind is courage. To achieve iconic status, you must remain true to yourself and continue to fulfill your purpose even when accolades turn into controversy.
What future projects are you working on, and when can your fans anticipate their release?
New line of eZ SCRATCH colors… in a few months
What keeps you inspired?
Hearing daily feedback from our customers of how well eZ SCRATCH is working for them and that they are buying one for family & friends as well.
What scripture(s) are you leaning on?
Matthew 5:9… Blessed are the peacemakers: for they shall be called the children of GOD.
How do you stay connected with fans?
IG: @ezscratch_hair_tool