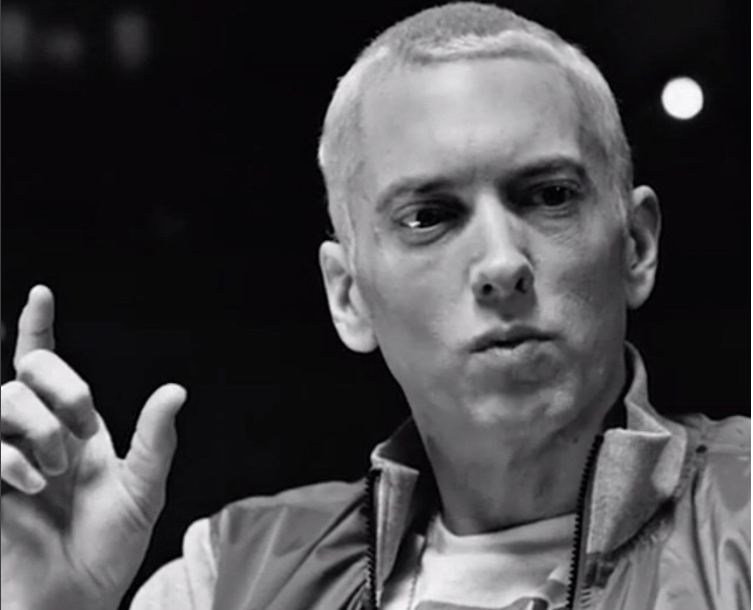 Rap princess Nicki Minaj got Twitter twisted in a tizzy this past week when she seemed to be making romantic overtures after hip-hop icon Eminem.
Minaj seems to have some time on her hands to play. The Pink Barbz, 35, delayed the premiere of her upcoming album until August, and that's when she caused folks to do a double take when she appeared on YG's new single "Big Bank," and spouted her very flirtatious "Slim Shady" lyrics.
She further muddied the waters when she told a fan that she was down for dating Detroit legend Eminem, 45, with a simple "yes" response.
Marshall Mathers kepting the trolling of fans going. But it appears that Eminem has pondered over the prospect of dating the "Moment For Life" femcee. Mr. Marshall may actually be shooting his shot with Nicki Minaj after his recent performance at the Boston Calling Festival.
Last week, the two power players were joking about "keeping their relationship on the low." Now Eminem looks like he's down with getting with the "Anaconda" songstress, as he exclaimed during his headlining set, "Let me make sure so I can actually make this official. How many people in Boston want me to date Nicki Minaj?"
After the throngs roared with approval, Eminem proclaimed that "God—- it, me too!" His DJ attempted to take over microphone duties but Shady was having none of that, hopping back on for a final word. "Nicki if you get this message, just text me later, we'll talk about it."
Whether Eminem is still trolling at this point is unclear as, since the joke has run its course over a few days, he could be genuinely trying to get with the Queens rapper. Nicki Minaj liked the post, confirming that she's gotten the message. Wonder what was discussed in their texts.