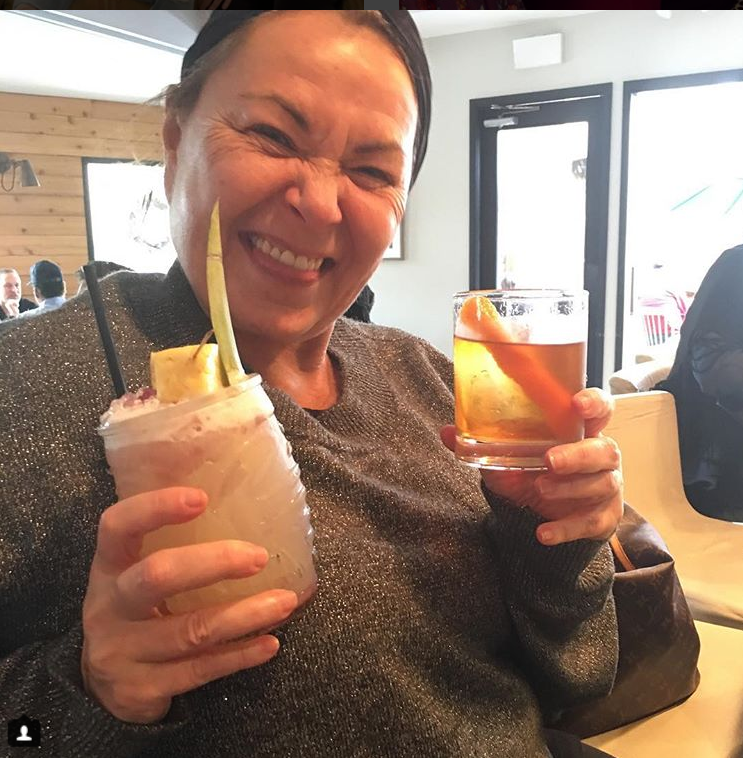 For a woman who said she quit Twitter — and tried to convey that she was not bothered by her smash hit show being canceled — Roseanne Barr certainly has had a lot to say since. A lot.
Ever since Barr, who often is called just by her first name, had her eponymous hit show snatched off the air by ABC executives for a series of racist, xenophobic and religiously intolerant Tweets, she has embarked on a whirlwind Twitter rant the past two days that shows her embitterment at being censored.
Still, many believe Roseanne has really gone off the deep end as she even tried to blame former first lady Michelle Obama for her current humiliating predicament.
As rolling out previously reported, the actress, comedian, producer and writer has apologized profusely for her racist tweet about Barack Obama's former White House adviser Valerie Jarrett. Roseanne compared the former Oval Office savant to an ape.
Roseanne, 65, has been tweeting and retweeting ad nauseam about how unfair she's being treated, and she retweeted a few tweets that put the blame on Michelle Obama.
One post she retweeted read: "BREAKING: According to sources ABC President Channing Dungey had a long conversation via phone with former First Lady Michelle Obama before deciding to cancel the Roseanne show. Michelle Obama was reportedly enraged and insisted an apology was inadequate … developing."
"Interesting. A few days after the popular #ObamasNetflixShows was all over the place making people giggle. Not surprised and I wouldn't doubt it being very true," another tweet read.
Roseanne tweeted to these fans: "Is this true?"
Her last tweet seems to suggest that the Obamas may have had something to do with the cancelation of "Roseanne" because the comedienne mocked Barack and Michelle Obama's Netflix deal when it came to fruition last week.
Barr seems to believe the Obamas are vindictive and had her show canceled as revenge — as if the former first couple can just pick up the phone and green-light or cancel shows on a whim.
In related news, Barr continues to try to tell pop culture that she is not racist.
"I'm not a racist, I never was, and I never will be. One stupid joke in a lifetime of fighting for civil rights for all minorities, against networks, studios, at the expense of my nervous system/family/wealth will NEVER be taken from me," she said in one post.
The future for Roseanne remains up in the air. Industry insiders have speculated her record-breaking reboot show could be picked up by another network.