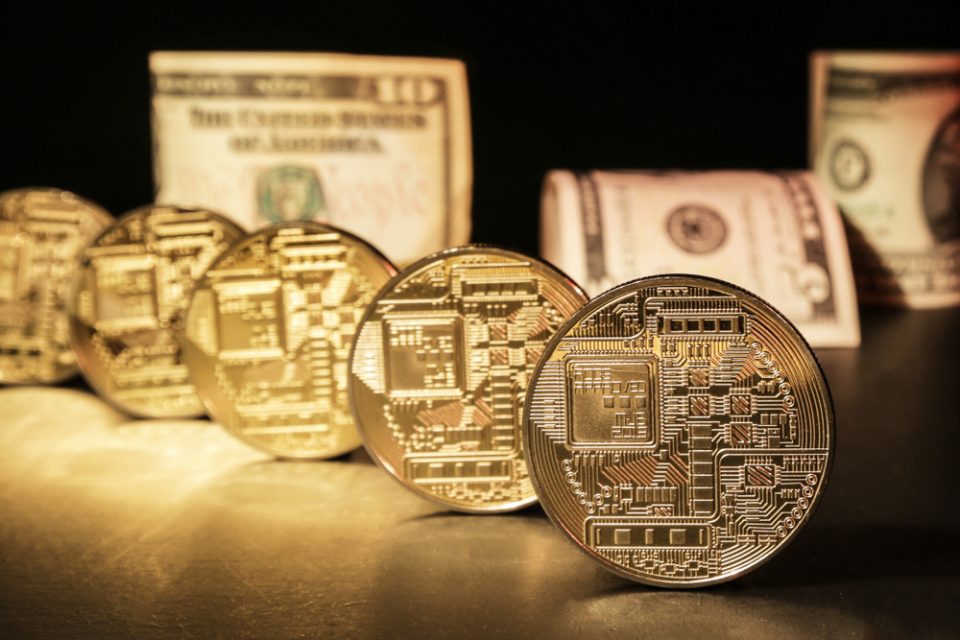 Georgia residents can invest in its $9.5B entertainment industry. Gramarye Media, which came out of Georgia Tech's Flashpoint accelerator, is creating the virtual entertainment studio of the future — disrupting the Hollywood model by discovering, incubating, vetting, producing, and distributing original content, including books, films, games, AR and VR, merchandise, and more.
On April 23, the company launched an "initial coin offering," or ICO, a relatively new financing technique that is similar to an initial public stock offering but uses cryptocurrency tokens instead of shares. Most of the $175M in coins will be available only to accredited investors, but $5M of the tokens, which will be sold for $1 each, will only be available to unaccredited investors who live in Georgia.
"Gramarye Media is inventing a new model for the major cross media studio," said John Adcox. Gramarye CEO. "Creativity and innovation goes into everything we do, so it should be no surprise that we will become the first entertainment studio on the east coast to include an asset-quality security cryptocurrency token as part of our initial offering."
SEC-compliant, asset-class tokens, like the ones offered by Gramarye, are much like stock in that they offer purchasers dividends from a company's profits and should increase in value on the open market. However, tokens can often be more easily traded on marketplaces. Since the tokens are purchased with a discount, they can usually be sold on exchanges for a significant return after as little as one year.
Most of the 175 million tokens to be released will be available only to accredited investors, but thanks to the Invest Georgia Exemption (IGE), 5 million of the tokens will be available to all Georgians. Under the IGE, unaccredited investors who reside in the state of Georgia can invest up to $10,000 in Georgia-based companies.
Gramarye also plans to use proceeds from the ICO to invest in other Georgia entertainment entities, including Picture It Productions, a Georgia-based television development company, and RoadShow Equity Partners, a fund investing in Georgia-based independent films, and others. "It's not just a Gramarye token," Adcox said. "It's a token allowing investors to participate in, though Gramarye's investment in other companies, an entire ecosystem of overlapping entertainment companies. That helps to both diversify the investment and to increase the possible returns significantly."
Gramarye's ICO will be the largest in Georgia and one of the largest in the United States.
Gramarye Media — A New Way to Reliably Develop Content
From the lessons that the founders of Gramarye learned during the exclusive Flashpoint business accelerator at Georgia Tech, they apply the "Silicon Valley" method of a rigorous process for reliable innovation to entertainment content. It begins with building and proving an audience.
With budgets soaring, original content is risky because it lacks brand awareness. In addition, there is tremendous waste built in to the Hollywood system. Gramarye recognizes these issues provide an opportunity for industry disruption. Its model is based on the following core concepts:
Reduce risk
Produce content at a significantly lower cost
Open new channels for revenue generation
Gramarye's incubator selects content with the best chance of success through a 4-step process:
Discovery (select a story) — shifting the industry from a "hunter/gather" model to an "agricultural" model.
Incubation (refine & prepare) — using an intense, yearlong process that maximizes a story's audience potential.
Publish & Vetting (gather data) — using a proprietary technology and social media platform to build communities and mine reliably predictive audience data.
Production (produce the winners) — developing titles that demonstrate a proven audience through multiple channels (including international language versions) simultaneously to reduce costs and maximize revenue.
In addition, Gramarye is planning to acquire a major ownership stake in a distribution entity, giving the company direct access to theatres and streaming services around the world — both for its own films and for other Georgia productions — reducing risk and generating revenue quickly.
Finally, Gramarye uses blockchain technology to provide meaningful incentives to fan evangelists who spark the viral spread of brand awareness, as well as stream content directly to consumers hungry for generational stories that unite us all.
"Studios and publishers are always counting on word of mouth to help build awareness for new films, games, and books," Adcox said. "Now we can reward fans for helping us build communities around stories. We're also able to listen to them so that we can adapt with integrity. Fan passion guides our decision-making."