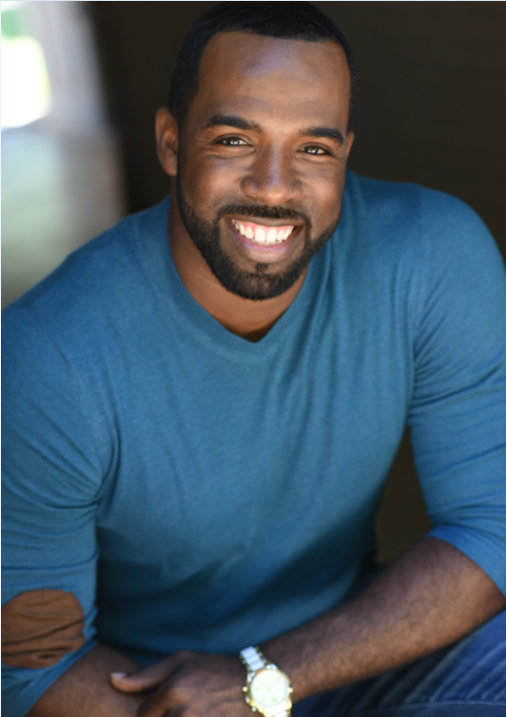 The "Men of Power and Influence" series spotlights amazing Black men and their accomplishments on their journey to success. These men represent brilliance, excellence, prestige and influence, and are leading the charge for the next generation of young men to become successful influencers in their own right.
Today we spotlight actor Richard Gallion, a writer, director and actor who has garnered roles in Fox's newest show, "APB"; Transformers 4; USA's "Sirens"; and Fox's "Empire" directed by Lee Daniels, featuring Taraji P. Henson and Terrence Howard. Gallion also starred in Black Coffee, which was recently in the AMC Theaters; "Chicago PD," which airs on NBC; and the new movie Halfway, featuring Quinton Aaron.
How do you utilize your knowledge to benefit and inspire others?
The late Myles Monroe said something that has been in my heart since I was a little boy, but I just didn't know how to articulate it. He stated, "I want to go to the grave empty." I have aggressively provided free workshops, seminars, and career opportunities to pour the knowledge of entrepreneurship and performing arts into those who have the potential to learn it. I started Richard Gallion Entertainment as a way to hire over 100-plus employees who would learn every facet of production in film and theater. I also mentor young men who society has rejected, and teach them principles of manhood, as well as ways to become leaders in their communities. Some give advice, but I give wisdom; the ability to apply knowledge in the right environment.
If you were to give a speech to young men, what would you title your speech and why?
"Enduring the Middle" would be the name of my speech. The reason I would name it that is because the middle of your life is where most people get stuck. We all know the beginning of anything will always be your start of life and give you some type of guidance. At the end of your life, you will either have a great ending or a horrible ending. Most people can't get past the middle because that's where the most challenging aspects of your life happen. But what you do in the middle determines your end.
What two quotes do you use to motivate yourself and others?
"An excuse is only good for the person that's giving it." "If everything is 90 percent mental, never allow 'I can't' in your vocabulary."
Please share the evolution of your brand and purpose. 
My vision and mission [have gone] from owning my own production company to planting multiple production companies all around the world. My production companies will have a standard of excellence and operate with much integrity. I will oversee them as I raise up people to push with the same vision. My mission: To inspire hope and love in a dying world through performing arts with excellence, integrity and the spiritual direction of God.
What two moments in your life changed you the most?
Two moments that changed my life the most were when I realized the reason I was born, and the moment I became a father. I always say the two most important days are the day you were born, and the day you realize why you were born. I realized why I was born after watching how shows I've written changed [the] lives of the people around, onlookers, and my father. I, later on, received a strong prophetic word from my apostle, Dr. Matthew Stevenson to confirm what I been seeing. The other life-changing moment was when I saw my first child enter into this world and with no proper example of how to be a father. I vowed to my daughter I would be one for her. Where I come from fathers don't exist. So after realizing I was responsible for a whole life, Instead of running, I prayed for wisdom on how to father and my life hasn't been the same ever since — in a good way.
What are three important pieces of advice you would give your son, future son or godson?
I have two sons and the three important pieces of advice I would give them are to have the fear of God, never let someone tell you what you can't do, and be an entrepreneur. The Bible tells us in Proverbs 1:7: "The fear of the Lord is the beginning of knowledge but fools despise wisdom and knowledge." Real wisdom comes from God and if you have the fear of God and work ethic, then winning will be their portion. … Time is something you can't get back, so spend it wisely building something for generations to come in your family lineage.
What advice would you give to young men about dealing with their emotions?
I have so much I can say about this but I'll keep it short. Having no control over your emotions is a result of the world we live in. When you can't control emotions you have racism, plenty of senseless murders, diseases spreading, church hurt, bad leadership, and so much more. If you can control your emotions, there is no way you can't control your future.
What is your #BlackManMagic?
Going for what I want without letting tough obstacles stop me is my Black man magic.
What is one indispensable book that all Black males need to read at least once in their lifetime?
The Bible!