On Friday, June 8, Mali Hunter hosted a private dinner for James Prince at Tree Sound Studios in suburban Atlanta. Prince was promoting his new book, The Art & Science of Respect. Several loyal longtime friends showed up to support and pay homage to the Rap-A-Lot Records legendary CEO. Rapper T.I., Killer Mike, former Beastie Boys DJ Hurricane, Issac Hayes III, Headkrack of "Dish Nation," producer Drumma Boy, Clay Evans, Fort Knox, rapper Trae tha Truth, Lil Duval, Chaka Zulu and Julia Beverly were all in attendance.
Julia Beverly moderated the Q-and-A as the audience sipped on cocktails courtesy of Courvoisier after enjoying lavish menu items from chef Mali's kitchen. Everyone was hanging onto every breath of J. Prince's conversation with the former Ozone magazine publisher. The intro started with the audience listening to audio excerpts from the audio version of the book, which is a self-narrated memoir about Jas Prince's life. Drake also wrote the foreword. Once Julia Beverly opened up the floor for audience questions, J. Prince gave permission for anyone to ask whatever they wanted to know, including questions regarding the Drake and Pusha T situation. Immediately, the question was asked, "Why was it important for you to advise Drake not to respond to Pusha T's diss?" J. Prince responded: "I took into account where Drake's character is concerned. For Drake to have to take on a pigpen mentality — which I call it a pigpen mentality because some ish you have to go through the mud in order to deal with — that ain't him and I didn't want it to become him. A bad grievance that I had access to would damage Kanye beyond repair. It was going to cripple Pusha and it was going to be a teardown situation. I don't think we need to be in situations where we trying to tear each other's livelihood. It wasn't that deep of entertainment to me where it was worth sitting back allowing the animosity, the hate to fertilize and the next thing you know you gonna have to be dealing with something a little deeper — a funeral. When you have the gift of seeing these things before they take place, you have to have enough guts or nuts to deal with it. Let's not allow this to go where Pac and Biggie went."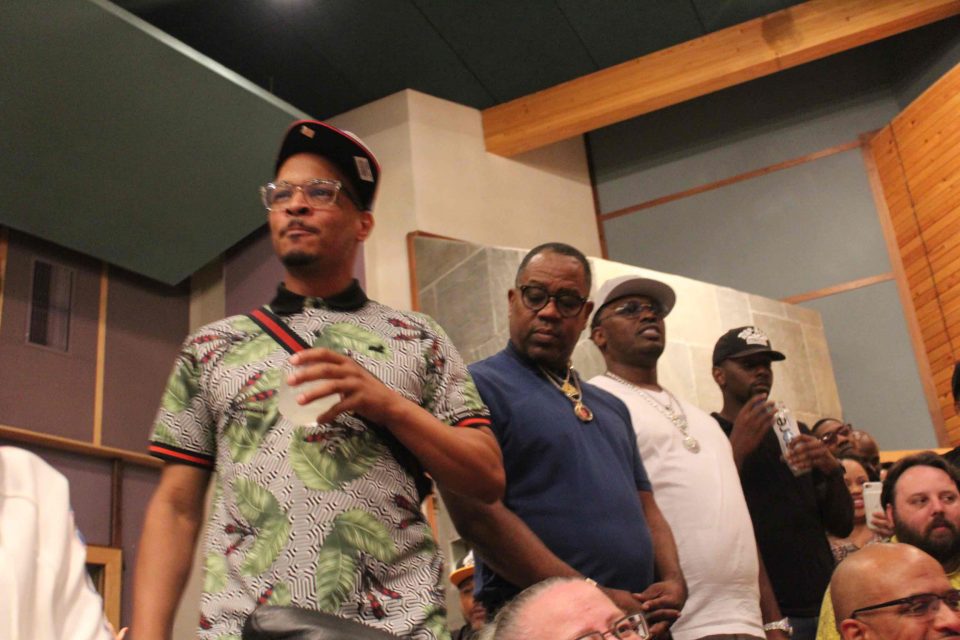 Check out the photo gallery, after the break.