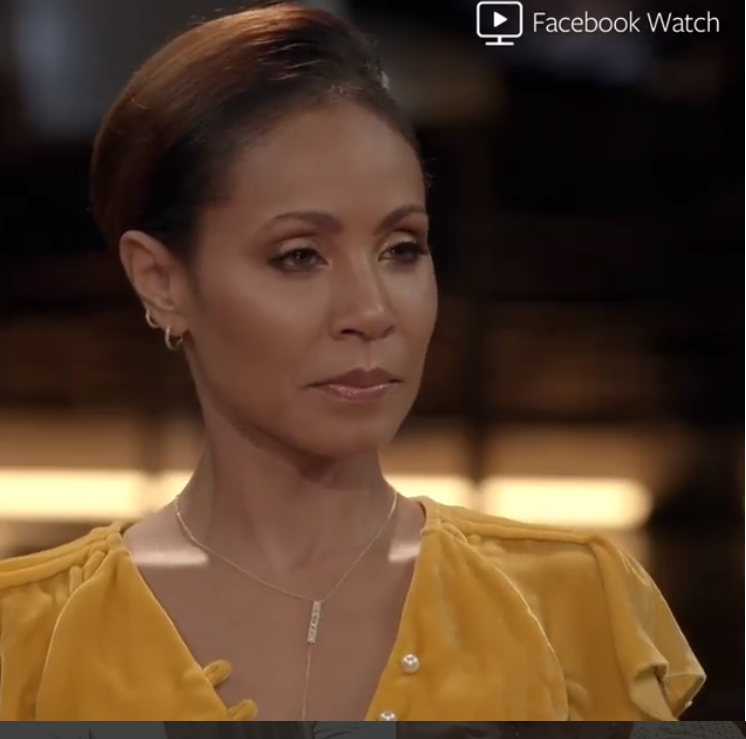 Jada Pinkett Smith has been coming hard (no pun intended) with her celebrated and wildly popular Facebook Watch series "Red Table Talk."
The wife of Will Smith has been sharing some shockingly intimate details about her sexual past with her daughter, including the art of self pleasuring as a precocious prepubescent.
The Matrix actress, 46, was again seated with her mother Adrienne Banfield-Jones, 64, and daughter Willow, 17,. when Pinkett Smith broached the subject of masturbation and multiple orgasms.
"I think by your age, I gave myself multiples first," the Girls Trip star told Willow and her daughter's friend Telana Lynum. "Multiple orgasms. I was really into it at one point. Just because I was in an exploration state and I was abstaining from men."
Pinkett captioned the Instagram posting of the Facebook Watch program: "Back at the table for the episode I've been waiting for you guys to see… talking sex and the experiences, teachings and celebrations that come with it. @WillowSmith's best friend @Telena11joins us! #redtabletalk."
Pinkett Smith was remarkably only 9 years old when she began self exploration of her body and learned how to masturbate. She admitted that, at one time, it felt so good that she may have gotten carried away with it.
"I actually think I went through kind of an addiction, too, with it. And then one day, I was like, 'Enough. You're having five orgasms a day,'" she revealed.
During the episode, Pinkett Smith's mother admitted that she did not enjoy her sexual experiences because of her very orthodox upbringing. Pinkett Smith also revealed that she "came into it differently" as a result of her grandmother's tutelage.
"My grandmother taught me about self-pleasuring because she wanted me to know that that pleasure was from me," Pinkett Smith said. "She didn't want me to fall into the hands of a man, and if he gave me pleasure, to think that that was him. And she taught me at 9!"
The candid conversations unearthed all topics relating to sex as the women revealed their first times and how they coped coming up with their burgeoning sexuality.