Some juvenile hijinks popped off on the latest episode of "Basketball Wives" that has Twitter spinning like a funnel cloud.
Fans collectively recoiled at the showdown between Jennifer Williams and Tami Roman over a year-old rumor they've been holding onto: that Evelyn Lozada allegedly had sexual relations with Shaunie O'Neal's ex.
Jennifer Williams said on camera: "Tami and I had a conversation about Evelyn sleeping with your ex."
Lozada pleaded with O'Neal not to believe the story: "Shaunie I swear on my kids [I didn't]… call him right now," she says in tears.
https://www.instagram.com/p/BkfVe4CAfLr/?taken-by=therealitytvnetwork
Lozada went volcanic on social media, accusing Roman of being "evil" and trying to destroy her friendship with O'Neal.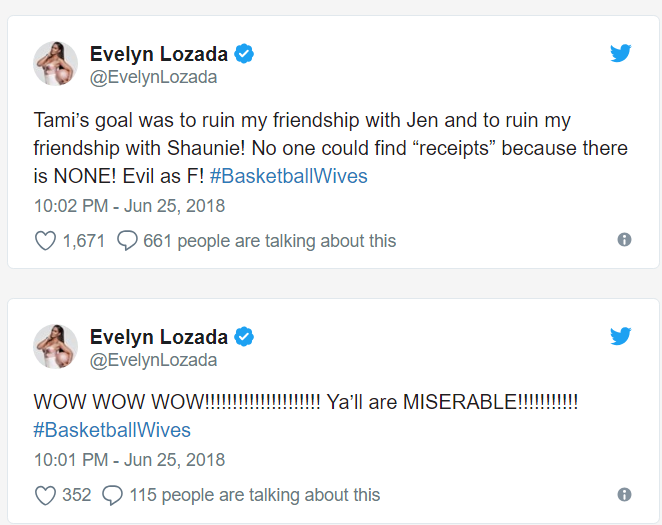 Some people are wondering why Roman took so long to tell O'Neal about the rumor, why she did it so publicly — and at a retreat at that — and if she truly is O'Neal's friend.
Hit the flip to see how all of the interested parties claw at each other: