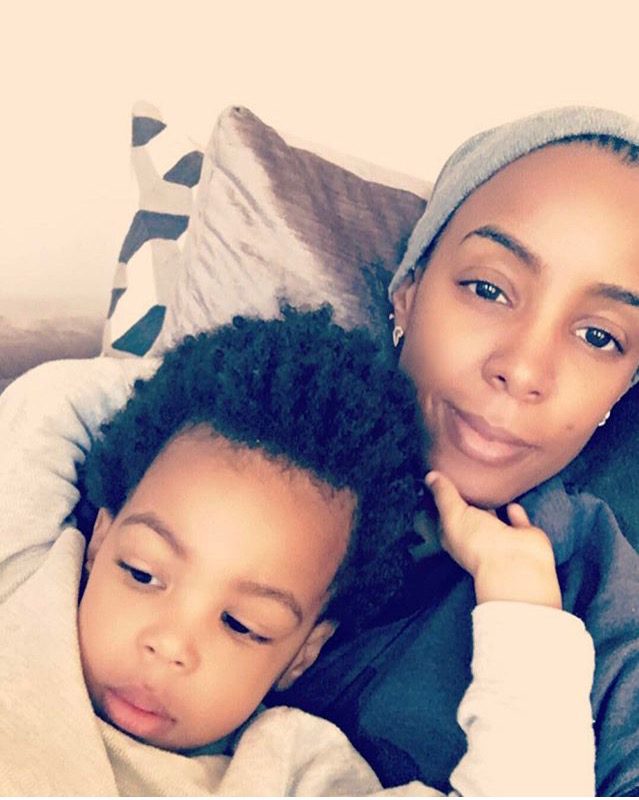 Former Destiny's Child singer Kelly Rowland was proud that her 3-year-old son Titan memorized the lyrics to his auntie Beyoncé and Jay-Z's smash hit "Nice" — but fans did not expect him to recite any profanity from it.
The Atlanta-born "Motivation" singer, 37, took to Instagram and posted a video encouraging her son Titan to sing. Some Rowland fans, however, were taken aback at the words coming out of the little boy's mouth.
Rowland wrote in the caption, "So.. this happened today….look what you started Auntie BB and Uncle Jay!!"
Rowland, apparently driving and talking to her son Titan in the backseat, asked on video, "What are you singing?"
As the song began to say, "I can do anything," the little boy chanted repeatedly, "Hell no, hell no, hell no."
"Him so sweet 😩," one person wrote.
While some fans gushed at how "cute" the 3-year-old sounds, others blasted Rowland for thinking it was cute for a child to use profanity.
Check out the video for yourself:
Some fans did not find the video amusing in the slightest.
"A baby cussing will never be cute. Don't loose (sic) all moral reasoning," one person wrote in the comments section under the Instagram posting.
Another fan said on Rowland's IG, "I love Kelly but I'm not in favor of hearing little kids cursing…even if its the word "Hell" in that context 🤦🏾‍♀️.Not judging though. Titan seems like a well adjusted happy kid."
One Instagram user wrote, "I'm 44 years old, and I don't curse in front of my mom or elders, not because I think I'm going to hell, but because it's about respect. My mom is my best friend, but she is not my equal, no matter how old I get, she still got me by 21 years, she's mama, and I'll never adopt this new generation being okay with making their parents equal to them!"
"Ooooh. Cute now but what about later 😳?" another fan queried.
The singer, who also had the smash hit "Dilemma" with rapper Nelly, responded to a fan who said she tells her kids to say "Yea…no" instead of singing the actual curse word.
Rowland wrote back, "We tried 'Heck' 😫…. [but] 'hell' still happened."
Rowland gave birth to her son in November of 2014 with husband Tim Weatherspoon. Rowland is now a judge on the blockbuster talent show "The Voice."