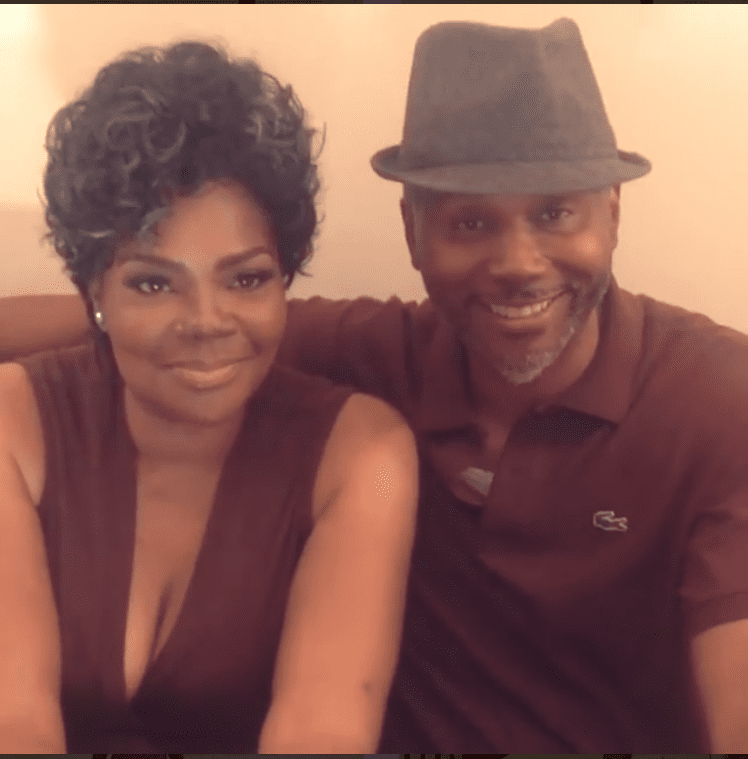 One of the big three filmmakers/producers from the Oscar-winning film Precious finally responded publicly to comedienne-actress Mo'Nique's ceaseless campaign to convince fans that she's been "black-balled."
Director Lee Daniels, 58, who got his breakthrough on the momentous 2009 film that earned Mo'Nique, 50, an Academy Award for Best Actress, bluntly said she "needs to shut up" about being railroaded in Hollywood by Daniels, Tyler Perry and Oprah Winfrey.
Lee Daniels started out by saying his situation with former Jay Z partner Damon "Dame" Dash is "completely different" from hers and that she needs to take ownership for her lack of opportunities.
Daniels was catapulted to the forefront of the pop culture radar last week when Dash put Daniels on full furnace blast via an Instagram video showing the music maker confronting the moviemaker over $2M Dame invested in Precious.
The "Empire" creator and The Butler director has since said he will return Dash's investment, squashing Dash's $5M lawsuit against him.
Precious is where Mo'Nique's reputation for being difficult to work with was reportedly hatched. The situation was exacerbated when Mo'Nique and her husband, Sydney Hicks, refused to promote the film overseas, including the ultra-elegant Cannes Film Festival, one of the two most important film festivals in the world (along with Sundance).
"Mo'Nique, I fought hard for her to get that job. I wanted her to get that job," the director explains on TMZ's "Raq Rants" segment on July 2. "She was paid her money. She was paid the money for the budget we had. And for her to bad mouth myself, Tyler [Perry] and Oprah [Winfrey], it's disrespectful and it's wrong. She is wrong. She's out of pocket. She's really wrong."
Last year, Mo'Nique revved up her expletive-laden tirade against Daniels, Perry and Winfrey, saying they were in collusion for "blackballing" her throughout the Hollywood industry. She's also accused the triumvirate of failing to compensate her fairly after getting just $50K for the film.
Mo'Nique tried to double down on this point when she clandestinely recorded Perry in a phone call that she posted recently.
"I respect her actor [sic] because she gave me her soul and I gave her my soul," Daniels adds. "And for that, she was given the Golden Globe and the Academy Award. It breaks my heart that she feels we blackballed her. No one blackballed her. Mo'Nique blackballed her," Daniel said. "For her to continue to talk about Oprah, myself and Tyler, it's disrespectful."
Like many pop culture observers, Daniels is mystified at what is motivating Mo'Nique's inflammatory public pronouncements.
"I don't understand her motive. I don't get it. I really don't," he adds, noting that the producers were all Mo'Nique supporters and comparing their working with each other to "making love without having sex."
"For her to think that I could do anything… I don't know… It ain't even worth the conversation," he says. "Like, she needs to shut up."
While some fans agree that Mo'Nique is to blame for her own plight and predicament, others side with Monique Angela Hicks in the TMZ comments section:
"Did he owes [sic] money? And the person who he owes money too had to shame him in public so he can pay back? So what credibility this person words have?"
"I have always despised this snake. Glad more are finally seeing him for what he is."
Check out the interview in full below: