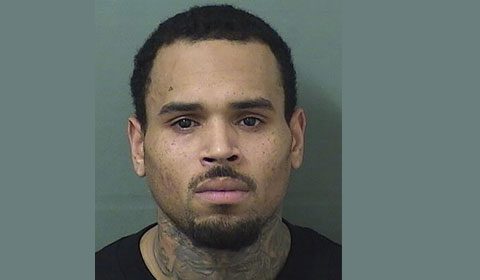 Superstar singer Chris Brown is back in the news again after being arrested last night. Brown was performing in West Palm Beach, Florida, when several sheriff's deputies began to gather on the wings of the stage as he finished.
As Brown exited the stage, he was detained by law enforcement. Video footage taken by a fan at the scene shows Brown handcuffed and marched through a crowd of fans. According to information released by police, Brown was arrested on an outstanding warrant for felony assault.
The assault allegedly took place in Tampa, Florida, in 2017. Brown was at a paid public appearance at a nightclub called Aja Channelside. Witnesses stated that when Brown and his crew arrived they informed everyone no pictures would be allowed. A photographer behind Brown was allegedly taking crowd shots when the singer became enraged and attacked him. The photographer suffered minor injuries and filed charges over the assault. Brown is currently in the Palm Beach County Jail, and it is not clear if he has posted bond yet. Brown is currently on his Heartbreak on a Full Moon Tour, which is set to continue through Aug. 4.
This story is still developing and will be updated.