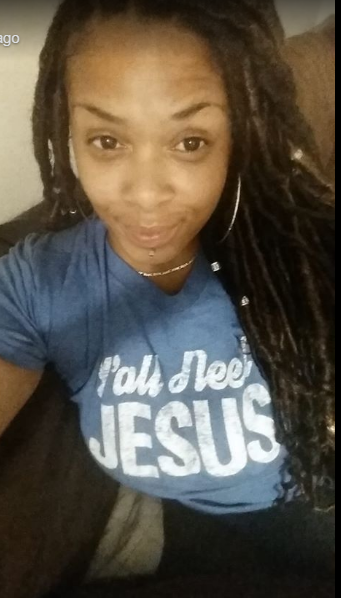 A Black woman was so inspired after church services that she took members of her family to a California Safeway grocery to donate food to the homeless.
And, right on cue, the White store manager called the police on the Black woman.
This past week, Erika Martin went to the store in Mountain View, an hour's drive south of San Francisco, with her sisters, nieces and nephews to give food and care packages to a homeless man who frequents the grocery store's parking lot. They had performed the deed multiple times in the past.
"That day I decided to give him dog food for his dog," said Martin to KPIX TV.
But as she was sitting in the car with her sisters, she suddenly found herself surrounded by five police officers. Martin said her head was spinning.
As it turned out, the store manager thought she was a shoplifter after some of the children entered the store and made "eye contact" with a Black male who was also suspected of shoplifting.
Of course, nothing ever came of that "other" man who was suspected of stealing food.
"[The officer] was like, 'Well, we were called here because you fit the description of someone taking items out of Safeway and bringing it back to your car,' " Martin told the television station.
Martin did not fit the description as she not wearing the same shirt that was reported to the police and she also told them she never left her car.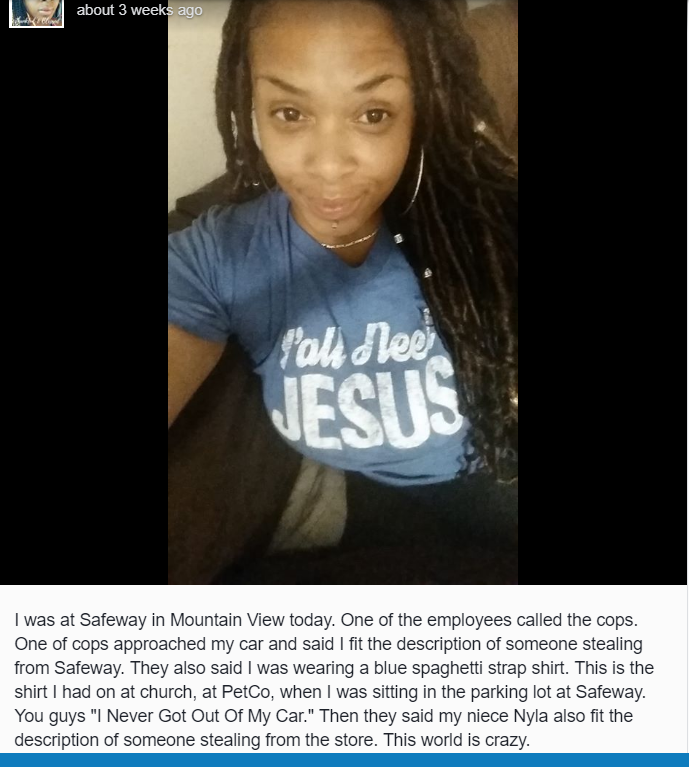 "I said, 'What! Wait, are you kidding me?' I never even stepped foot inside of Safeway, I was in my car the whole entire time I was there," she said, the NY Daily News reported.
Part of the misunderstanding seemed to arise because her son had approached the deli earlier to see if they were offering cookie samples.
"It made me really upset that somebody would accuse me of taking items knowing I was only there to do a good deed, but I was accused of doing something wrong," Martin said. "It was just hurtful, just embarrassing."
Her sister recorded the incident and posted it on Martin's Facebook page, writing: "Right here at Safeway in Mountain View someone called the police on Erika. She was in her car the whole time. Crazy. You've got four cops here for one Black person. Absolutely nuts."
Officers reported that Martin and her family members cooperated during the brief on-site investigation, and when it was discovered that no crime had been committed, the family was free to leave.
But the experience left Martin temporarily traumatized.
"This is the type of world we live in you guys," Martin wrote on Facebook. "We need to pray because this right here is crazy."