Despite being the reigning pop goddess and one of the most admired entertainers in the world, Beyoncé's transcendent career has been occasionally pockmarked by accusations of stealing, whether it be lyrics, fashion styles or choreography.
The insufferable Azealia Banks, 27, used Instagram to light up Beyoncé with that theme, accusing her of "always trying to steal from talented women."
Banks sounded off yet again using her favorite portal, Instagram, as her launching pad for firing off verbal missiles. In the posts, she tossed out choreography theft allegations against an ex-dancer who now allegedly works with Beyoncé. But she puts the balance of the blame at the feet of Beyonce for trying to "out do" other artists, and said the singer needs to "get over herself and just hire me."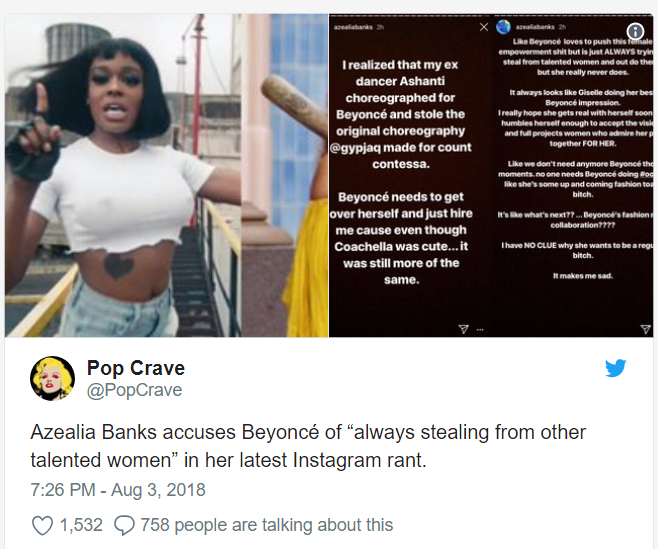 This may not be the soundest way to get an employer to consider your qualifications and skill set. Banks finished off her invective with this parting shot against the Queen Bey: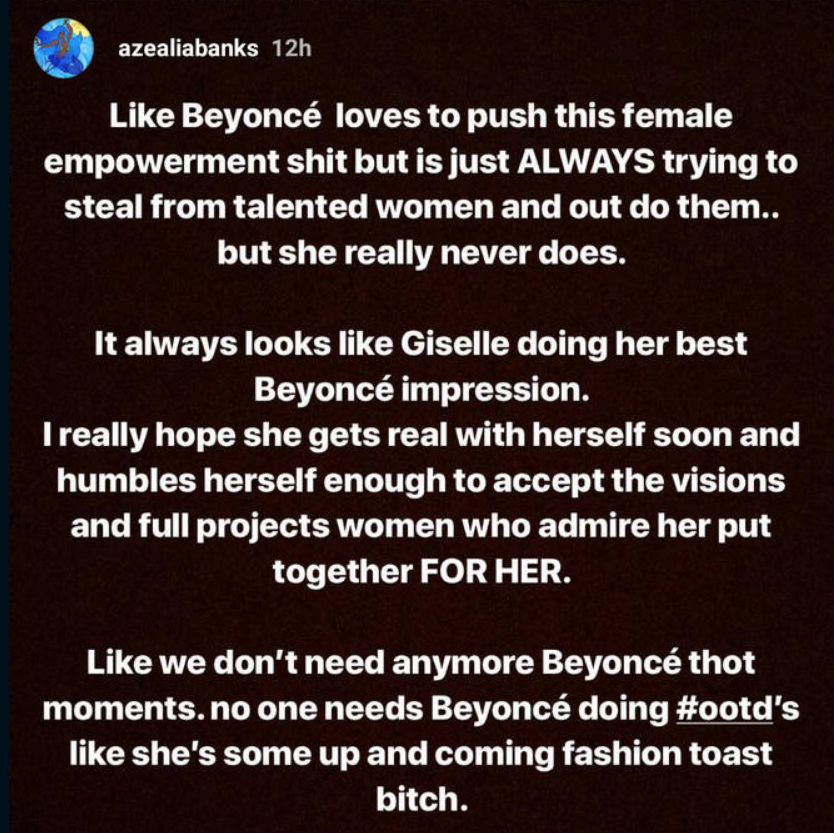 Some fans shot down Azealia Banks' latest bird banter, with one post succinctly summarizing the sentiments of many fans: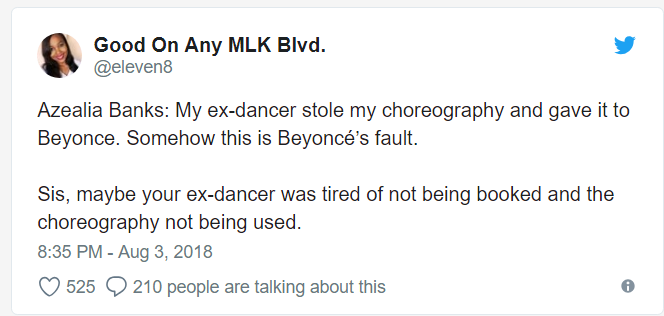 Banks is seemingly always beefing with another artist. Just last month, Banks slammed Nicki Minaj for working with Tekashi 6ix9ine on their latest collab, "FEFE."
And earlier last month, Azealia Banks "canceled" her upcoming album following a feud with Nick Cannon after she appeared on his "Wild 'N Out" show on Vh-1 and got humiliated from the jokes at her expense. And these are just this summer.
Not unexpectedly, Beyoncé has not responded to Banks' Instagram posts.