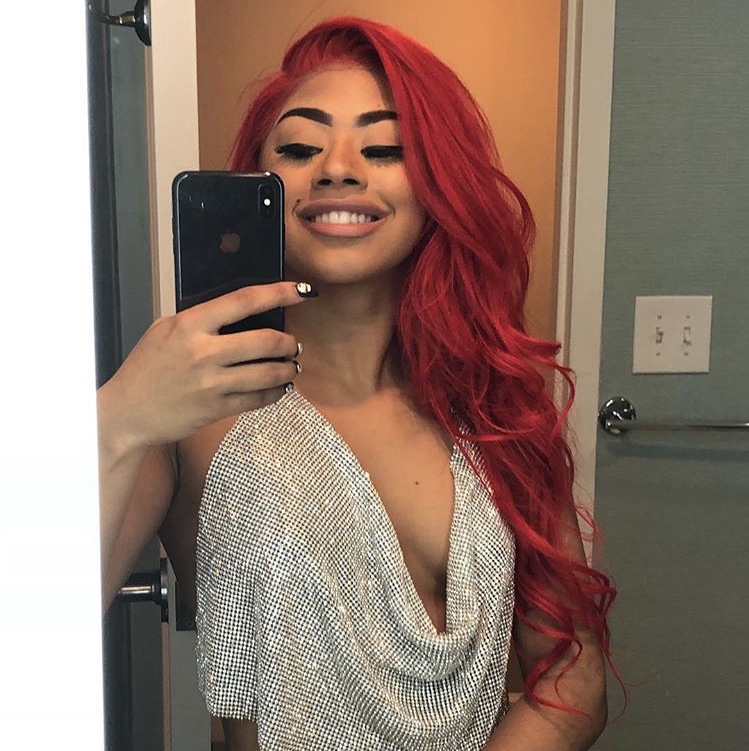 Cardi B is convinced her 4-week-old daughter Kulture is the spitting image of her younger sibling.
Cardi uploaded a video montage on Instagram of her and Hennessy that a fan made and wrote: Saw this on my explore page My sistuuurr!! My daughter looks like her @hennessycarolina."
But, although the little one has inherited the 22-year-old TV star's features, Cardi thinks Kulture has a "spicy" attitude and is stubborn at times like her daddy, Offset.
The 25-year-old rapper uploaded meme of a woman glaring at the camera and wrote: "My daughter when I take too long to get her food."
She added: "My child's been very very spicy today. It's cool though I can handle it."
The "Be Careful" rapper recently joked that, although she's loving motherhood, her eyes are so "puffy" and her skin is so pale she looks like she's got "jaundice."
Cardi has had help from her parents and sister since bringing Kulture home from the hospital but she doesn't want to get a nanny until she goes back to work because she wants to spend time learning how to be a mom.
Speaking in another video, she said, "So, I'm a very blessed person, I know you see all the blessings God has been giving me. but I've been blessed since birth, like since I came out of my mom's vagina because of my parents — like they are my biggest blessings and I'm so grateful for them.
"My mum has not left my side, this is her first grandchild for her, the last time she had a kid was 22 years ago, so this is all new to her, like it is for me… my sister has not left my side so she's been great and my dad has been running errands for me in New York.. I haven't got a nanny yet, I just want to learn how to be a mom and I want to enjoy every single second of it since I'm going back to work."