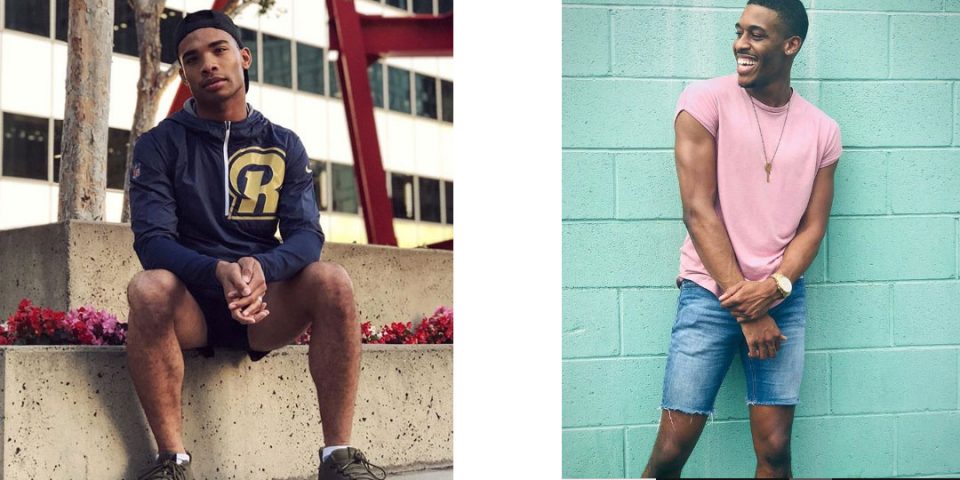 For the first time in modern sports history, men will now become NFL cheerleaders. Not to be confused with stuntmen, who are part of the cheerleading squad, these men will perform all the same moves as their female counterparts. The first two teams to field male cheerleaders are the  Los Angeles Rams and New Orleans Saints. But more importantly, an important racial barrier has been broken as two Black men are now pro cheerleaders.
It was not until the 1960s when America first started seeing NFL teams like the Philadelphia Eagles and Dallas Cowboys begin to field Black women as cheerleaders. Now The Los Angeles Rams will have Napoleon Jinnies and Quinton Peron on their cheerleading squad this season. Joining the New Orleans Saints cheerleaders known as the Saintsations, will be Jesse Hernandez.
It will definitely be a challenge to sexual stereotypes as now fans will see men gyrating and moving like their female counterparts. Indeed this season, men who have cheerleader fantasies may be joined by women who will now see men move in semi-sexual ways on the football field. But for some, it is also seen as a challenge to concepts of Black manhood. For many fans in the NFL the Black men they were used to seeing were players running across the field or being tackled by veritable mountains of Black muscle. Now when they see the Los Angeles Rams play they will also see Black men continuing the cheerleading tradition of sexy dance routines. The talk in sports bars and living rooms when the games come on and when the male cheerleaders hit the field will probably be a little graphic in some places.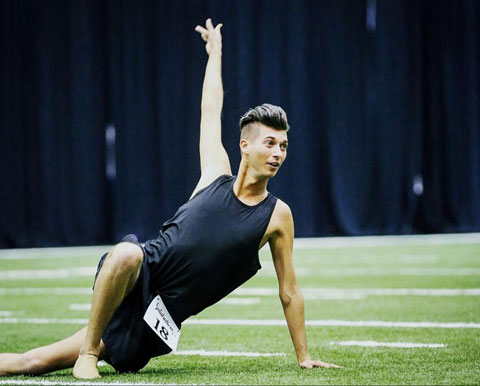 Beyond a doubt, Napoleon Jinnies, Quinton Peron, and Jesse Hernandez are going to make the 2018 NFL season very interesting. Below is Quinton Peron showing his dance moves:
Next is Napoleon Jinnies: