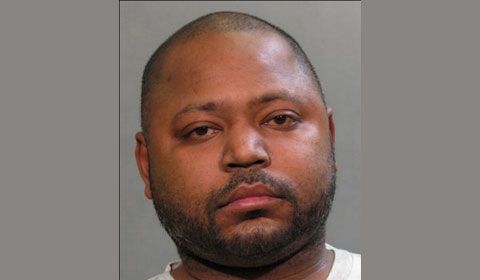 On the heels of rap empress Nicki Minaj unleashing her fourth studio album, Queen, and particularly the nuclear-hot single "Barbie's Dreams," her mother, Carol Maraj, spoke out about her son Jelani Maraj's child rape case.
The matriarch shared with Hip-Hop 'Hood Report transcripts and motions from her son's case that she believes should have exonerated him. Jelani Maraj, 39,  was convicted in 2017 of repeatedly raping his stepdaughter, beginning at age 11, in his Baldwin, New York, home when he was married to the child's mother.
He is appealing the conviction and faces life up to 25 years in prison.
During the interview, Carol Maraj said she believes her son did not receive a fair trial for the following reasons:
The alternate juror convinced her that her internal instincts about her son were correct. "As soon as that alternate juror was sent away, he spoke to the press," she said. "He said that he would have freed Jelani Maraj because there was no evidence."
The alternate revealed some damning things about the prosecution. "He said because every piece of clothing or evidence that was presented came back negative. And that was what he said," Maraj noted, countering the district attorney's claims in court.
Jurors were influenced by Nicki Minaj's conspicuous absence from her brother's trial. "He also went on to say, why would they say if [Nicki Minaj] wasn't there, that means he was guilty. And why would they talk about what Wendy Williams says?"
She has proof that jurors were discussing the trial before deliberations were complete, violating the rules of the court. "We have the affidavit to prove that [the jurors] were busy talking about his sister, why he didn't take the stand, 'that means he was guilty,' and they totally ignored the evidence that there was no evidence to prove this man guilty," she said. "So they went by their own mind, their own feelings, and they already had him guilty way before the trial ended."
Some jurors chose to convict her son after the opening statement when the prosecutor said he sodomized his stepdaughter — had anal sex with her — but the mother said the expert said there was no evidence that her son violated the little girl in that manner.
"There were hundreds of mistakes in this case," Carol Maraj concluded, in addition to the aforementioned ones, that she believes will help overturn the conviction in a retrial.
Finally, Maraj said the transcripts show the DNA results that allegedly tied Jelani Maraj's underwear to the little girl came back as "inconclusive."
Most of all, she blamed prosecutors for leaking information to the media, trying the case in the court of public opinion, manipulating the narrative and refusing to produce all of the evidence.
Check out Carol Maraj's full interview with Hip-Hop 'Hood Report below: