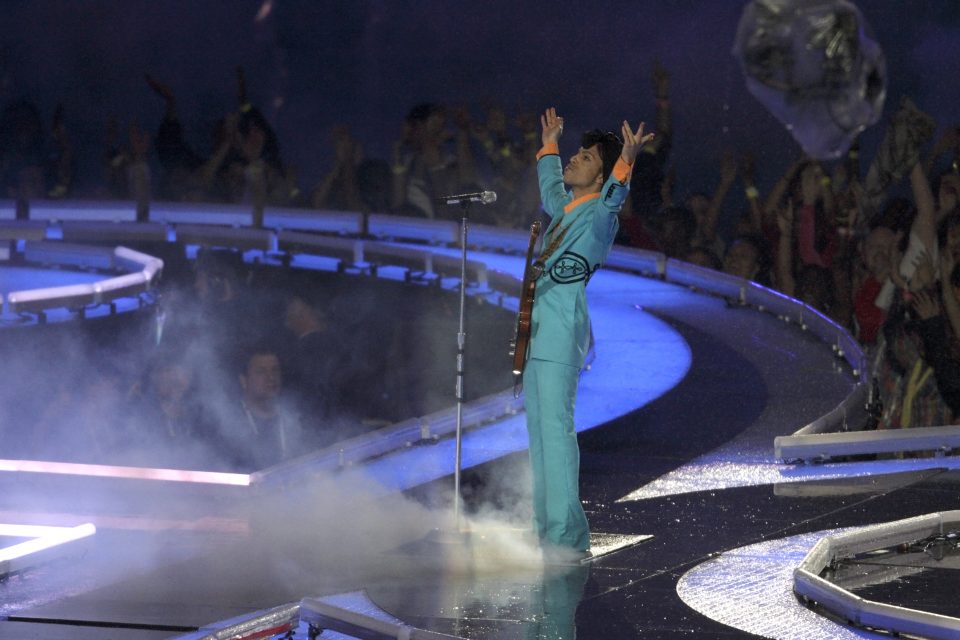 Prince's estate gave the late music icon's fans a huge gift today when it released 23 of the of his albums on major streaming services.
The "Purple Rain" singer — who died last April at the age of 57 from a fentanyl overdose at his Paisley Park estate — pulled all of his music from Spotify and Apple Music in 2015, leaving it only on Jay-Z's TIDAL platform before removing it entirely.
His music did return to most streaming services and now his estate and Legacy Recordings/Sony Entertainment Music have now unleashed a raft of rare songs and LPs from the star's back catalog as well as a new greatest hits album "Prince Anthology: 1995-2010."
The anthology contains 37 of Prince's most influential songs from that period, which followed him breaking ties with Warner Bros. Records. It opens with "Emancipation," the title track from the seminal 1996 triple album of the same name, which celebrated the end of that business relationship.
Over 300 songs are available to stream online for the first time ever, and there is also a brand new music video for "Black Sweat" from 2006 LP 3121.
Among the out-of-print recordings are 2004's The Chocolate Invasion and The Slaughterhouse, which the "Little Red Corvette" singer released as a digital download only via his NPG Music Club.
NPG Records Inc., which stands for New Power Generation, the name of the singer's sometime backing group, was founded by Prince to release his music after Paisley Park Records was famously shut down by Warner Bros. Records in a dispute in 1993.
The "Raspberry Beret" hitmaker was one of the first artists to release music online through his own website — NPG Music Club — from 2001 to 2006, and he even won a Webby Lifetime Achievement Award for the platform.
Sony Music Entertainment/Legacy Recordings were announced as the winning bidders for distribution rights to Prince's back catalog in June after a fierce battle with Universal Music Group.
The deal includes 35 of the legend's previously released records. More are to be reissued dating between 1978 and 2015 over the next few years.
Check out the Prince titles now available here:
The Gold Experience (1995)
Chaos and Disorder (1996)
Emancipation (1996)
Crystal Ball (1998)
The Truth (1998)
Rave Un2 The Joy Fantastic (1999)
Rave In2 The Joy Fantastic (2001)
The Rainbow Children (2001)
One Nite Alone… (2002)
One Nite Alone…Live! (2002)
One Nite Alone…Live – The Aftershow: It Ain't Over (Up Late with Prince & The NPG) (2002)
Xpectation (2003)
N.E.W.S. (2003)
C-Note (2004)
Musicology (2004)
The Chocolate Invasion (Trax from the NPG Music Club: Volume 1) (2004)
The Slaughterhouse (Trax from the NPG Music Club: Volume 2) (2004)
3121 (2006)
Planet Earth (2007)
Indigo Nights (2008)
LOtUSFLOW3R (2009)
MPLSoUND (2009)
20Ten (2010)
Prince Anthology: 1995-2010