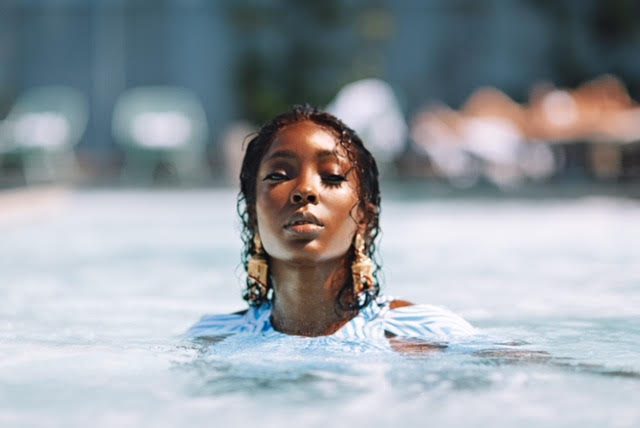 Tanyka Renee Henry is an international travel influencer who takes her 286,000 followers on a journey every time she shares her breathtaking content on Instagram.
The Brooklyn native who grew up in New Britain, Connecticut, began traveling as an escape from her mundane life but today it is her full-time job. As a professional world traveler, Henry has visited more than 60 countries, including Cuba, Kenya and Paris. People who value her expertise call on her to create itineraries and scout locations for elite celebrities, brands and influencers.
The travel enthusiast's goal is to inspire others to explore the world and give back. Henry shared with rolling out her guide to affordable travel so that everyone, but more specifically other Black women, can travel and see all that the world has to offer.
What was your introduction to travel?
When I was a kid, I liked adventure books and movies. I would jump on my bike and explore neighboring towns. As I got older, travel has always been my escape. No matter if I was stressed, depressed or happy, travel was always the answer. It's just something freeing about being in a foreign land amongst people, tasting, smelling and being visually stimulated. I started documenting my travels, sharing them on social media and built a following. Before I knew it, I was getting paid to travel.
What has been the best trip and why?
The best trips have been the most uncomfortable ones — the ones that have forced me out of my comfort zone and allowed me to grow.
I remember going to India on a buddy pass. Didn't know anyone there but didn't care. I wanted to experience it. I landed at the airport, got through customs and remember getting bombarded by taxi drivers. I was overwhelmed and felt a little uncomfortable. This old man walked up to me and in a thick Indian accent and says, "I respect women, and I'm safe. Please come with me." He took me to my hotel and informed me that I was staying in a dangerous area. He gives me his number and tells me to call if I need anything."
The next morning I gave the man a call to take me on a city tour of New and Old Delhi. I got to see some amazing temples and palaces. Although Delhi is one of the busiest cities with a lot of poverty, it's also one of the most beautiful. I've learned about the passion and love that was built into the Taj Mahal, met some amazing people and even got to experience The Holi festival. India was one of my best trips because it was a humbling experience.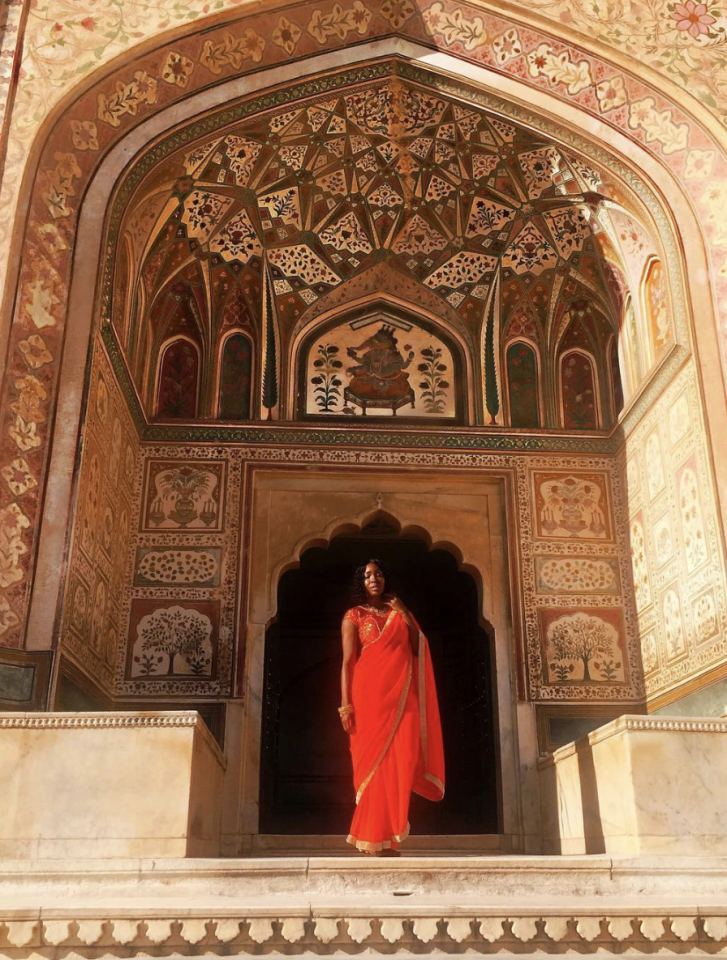 Why do you feel that it's so important for Black women to travel and see the world?
I grew up in America, a country where Black women are at the bottom of the totem pole. Everywhere we look we are consciously and subconsciously being told that we are ugly, scary, intimidating and below normal standards. We are constantly told we have to downplay who we are naturally to fit into other people's standards. It took traveling for me to realize that I am beautiful, I am strong, I am intelligent and I am valued. Traveling is an empowering, freeing and informing experience. 
I remembering visiting Colombia and was amazed at how the Black locals would randomly address me as La Reina. They made me feel like a queen. When I was in Honduras, I saw a woman whose features resembled mine, and she told me I looked like her granddaughter. I've touched every continent on this planet and learned that Black people all over the world are connected. I felt loved everywhere I've gone. 
I dare Black women to go and show our #BlackGirlMagic to the world. Travel will change you, it will empower you, and it will help you realize that you are not only loved but you are love in its physical form. 
Please share three tips on affordable traveling.
Traveling on a budget requires sacrifice. I was amazed at how many of my friends want to travel and claim they can't afford it. A lot of them said they couldn't but spent money on Beyoncé tickets, hair, nails and clothes. Traveling can be affordable if you're willing to step outside your comfort zone and try new things.
Try a hostel. Hostels are budget-friendly and a great way to meet new people. You rent a bed in a dormitory, kind of like college living. I have seen beds for as low as $3 a night. Most hostels have lockers, internet, cheap meals and specials on tours and excursions. 
Location, location, location. Pick locations where the cost of living is low and you get more for your coin. When money is tight, I recommend places like Thailand, Indonesia, Nepal, India, Vietnam or even Latin America. When I visited Thailand, I was spending less than $20 a day.
Do as the locals do. Skip the big fancy restaurants and pricey cabs or Ubers. Find out the local spots for some great food. Don't be afraid to try public transportation either. Yes, it may take longer, but this gives you a chance to learn a little about the language and meet new friends.