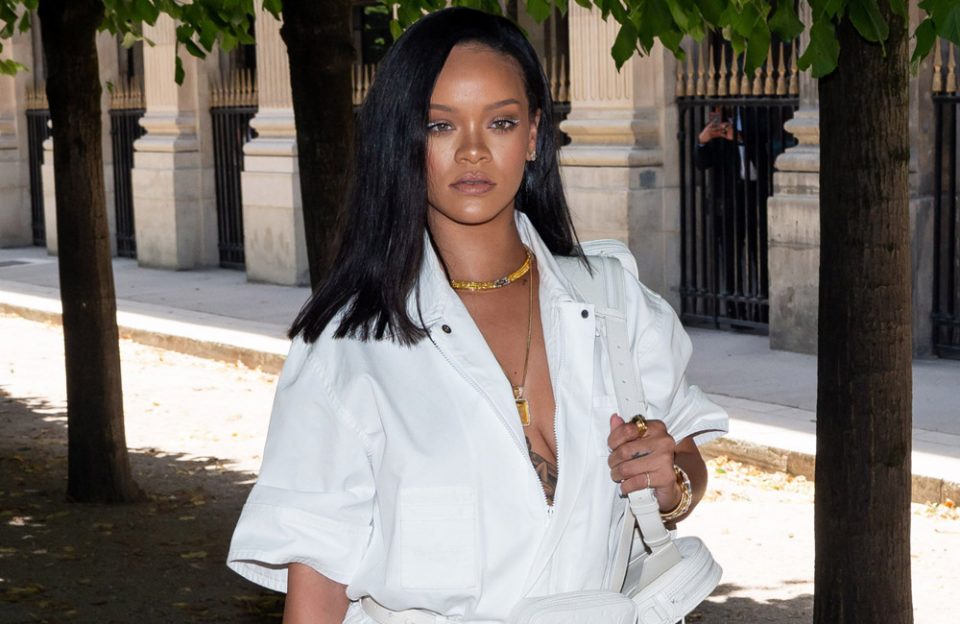 Rihanna will close New York Fashion Week with her Savage x Fenty show.
After taking a season off, the 30-year-old singer is officially returning to the fashion week schedule on Wednesday, September 12, with her line of lingerie and intimate accessories.
Savage x Fenty will showcase the "Diamonds" hitmaker's brand new line, which will be immediately available to buy at the brand's online retailer once it hits the runway.
Rihanna will follow iconic designer Marc Jacobs at 7.30 p.m., and it is believed that she will show her range in Brooklyn.
The "Work" star has described her show as an "immersive experience" and there will also be pop-up shops featuring the collection in New York, the Mall of America, and two soon-to-be-announced locations.
Rihanna made a mark on the beauty industry after the launch of her sell-out Fenty Beauty brand last year, which won over millions of fans due to its diverse range of products to flatter all skin tones.
Earlier this year, it was reported that a fashion collaboration between TechStyle — formerly known as JustFab — and the "We Found Love" hitmaker, who previously designed underwear for Emporio Armani and shoes for Puma, has been in the works for more than a year, with samples already being produced.
The star loves lingerie and especially likes to collect underwear when she's single in the hopes of helping her find love again.
She said: "I'm a lingerie collector, and half of it I've never worn. I just bought it because I love it, and I feel like if I ever wear it, it'll be for me.
"Half of it I bought when I was single. … It gives you hope in a way, doesn't it? One day I'll wear this."