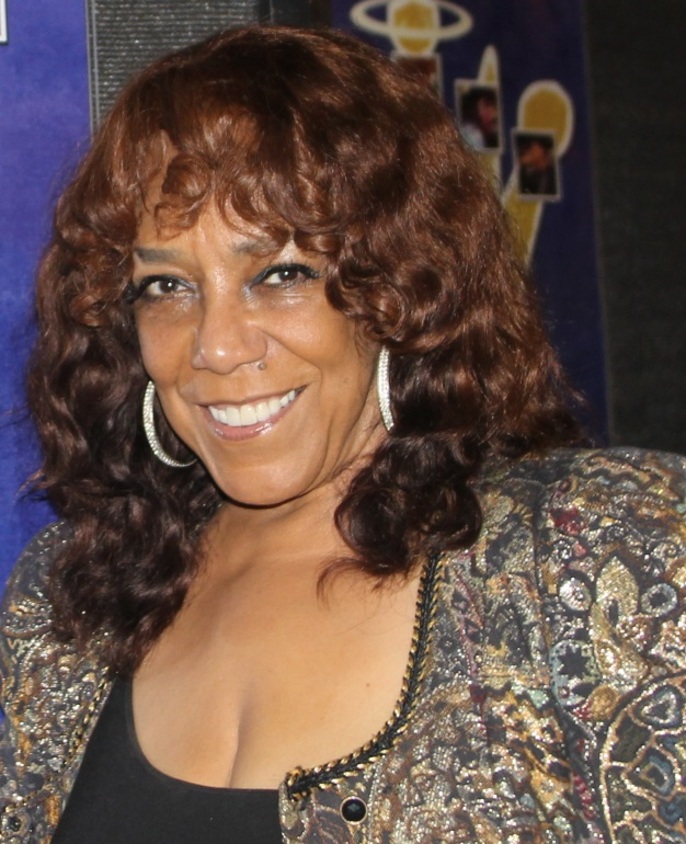 Atlanta is a strange city when it comes to Black music. On the surface, it would seem that with artists like OutKast, T.I. Migos Lil Wayne and others it would seem that there is a distinct Southern hip-hop blend. Then you shift demographics and there is a whole breed of young Atlanta artists who regularly gig — like Grits & Jelly Butter — that fuse jazz and funk into eclectic sounds of Blackness. But go even deeper and you discover that Atlanta is home to certified music legends who have toured the world and worked with the greats of Black music. One such person is the versatile vocalist, actress and author Rita Graham, who was the first Raelette that Ray Charles produced on his Tangerine record label.
Graham is still performing regularly and is also an established author whose book Karma Rising is being made into a feature film. Rolling out had a few questions for this legend in Atlanta.
When did you first realize that you had the showbiz chops to succeed?
When I was 11, my mom played piano for a touring professional choir that did gigs at state fairs, civic events, and some churches. They let me sing solos with the choir, but I never sang in church. My dad's barbershop jukebox and my school teacher mom's love for jazz and The American Songbook was where I heard jazz, blues and R&B, and I was hooked — I sang everything I heard, since before I can remember.
How did you first meet Ray Charles and did he really feel a woman's wrists like portrayed in the movie?
In 1967, while in Sydney with a cover band, Billy Preston introduced me to Ray Charles, and sure enough, he did the wrist thing. I fussed at him when he accurately guessed my weight but he was delighted. The show was leaving Sydney that night, and so was I. I thought I'd never see him again, but two months later, he called and said that he wanted to record an album with me. I almost fainted.
He chose classic songs from The American Songbook: No Greater Love, Meditation, Charade, You'd Be So Nice to Come Home To, and others — he arranged every detail of the sessions that included his band and strings.
One of his favorite songs on the album, "My Cup Runneth Over With Love" is also a northern soul hit. I was then and will be forever grateful to RC for the career push he gave me. The night the Raelettes saw my finished album, Rita Graham Vibrations at the Coconut Grove in Los Angeles, they all quit. I was a Raelette the next day. I don't know for sure, but I think they all had better-paying offers.
What are the three greatest lessons you learned working with Ray Charles?
He was brilliant, kind, funny and everyone said he taught me how to be an exacting, "pain in the butt" in the studio. He believed that every note matters; that every effort should be made to perfect the recording or performance, and that the vox humana, the human voice, is the most beautiful instrument of all.
Your novel Karma Rising is being made into a major motion picture. How did you go from Raelette to an author?
My suspense-mystery novel, Karma Rising was born out of my past life experience in Manila, Philippines. My blog about déjá vu, past lives, reincarnation and past life regression will soon be available on Dejavuandyou.com. The novel is a contemporary search for a reincarnated killer from the Civil War era. The film will be produced by Willie E. Simmons Jr., formerly one of the assistant directors on major films: Scarface, Lethal Weapon, My Favorite Year, Fallen, Deep Cover, Color Purple and many more.
How can people follow you on social media?
I have 2,083 Facebook friends because I choose to and in general am not a fan of today's social media. A person can have a million followers from exposing their body or engaging in outrageous acts online. But the question has to be asked: "What are you contributing to positive culture, music and society as a whole?"
What are your latest musical projects?
The Sammy Blue-Rita Graham duo is now releasing a CD of classic blues that we performed when opening for Taj Mahal in 2015 in Atlanta — and again in 2016, at the same time the film that we starred in, We Are Kings was shown at the Chicago CIMMfest. In the film, I play Lily King,  a woman trying to save her blues club and suffers a stroke. In the meantime, my husband must hit the road as a Blues artist to raise money by himself. Along the way, he meets young teens in crisis and mentors them. The independent family friendly movie starred Atlanta blues artist Sammy Blue, "America's Got Talent" winner Bianca Ryan, and Louisiana artist Jonathan Boogie Long.
What words do you have for our young female readers who may be reading this article and have dreams of being a musician or a writer like you?
As the jazz vocal instructor at Georgia State University, I try to convey to young performers the importance of patience, listening to one's own singing voice,  studying song interpretation, being critical of one's own performances and following the quiet voice the heart whispers. Most of all, refusing to be discouraged by The Broken Road each soul must travel.
To experience Rita Graham live and her musical legacy, WCLK (91.9FM) radio host Riva Blue is presenting a Rita Graham tribute, Wednesday, Sept. 12, 7 p.m. at Café 290 in Atlanta.