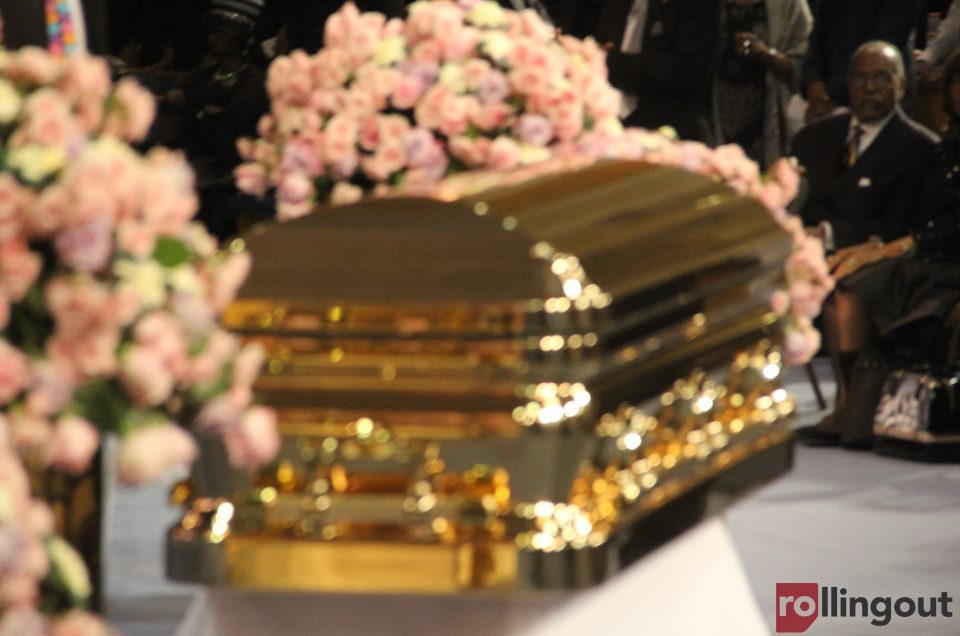 The homegoing service for Aretha Franklin surpassed all expectations. For nearly nine hours, family members, friends, celebrities, politicians, members of the clergy, and fans honored the "Queen of Soul."
Held at the Greater Grace Temple in Detroit, the service began shortly after 10 a.m. and concluded just before 7 p.m.
Memorable moments included a sea of 100 pink Cadillacs parked outside Greater Grace Temple; resounding performances by Gladys Knight, Fantasia, Jennifer Hudson and Stevie Wonder; and powerful words by Al Sharpton, Michael Eric Dyson and Jesse Jackson. The Rev. Jasper Williams Jr. of Salem Baptist Church in Atlanta delivered the eulogy.
When the service concluded, hundreds of fans lined the streets of Detroit to wave as Franklin's funeral procession made its way down 7 Mile.
Here are more images from the service.