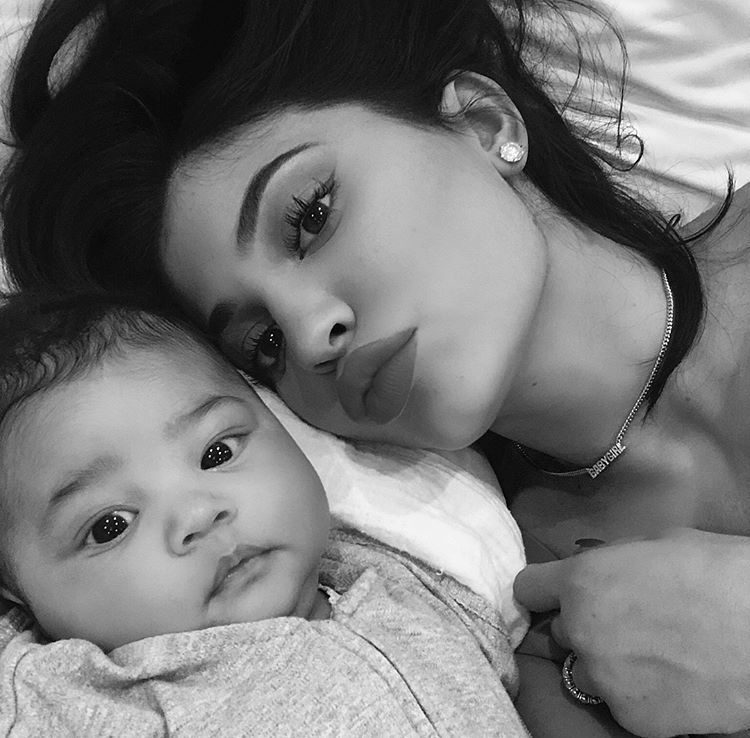 Never mind the fact that Kylie Jenner is almost a billionaire, a member of the reality family dynasty called the Kardashians, did cover spreads for the nation's most respected magazines and is world-famous on her own. Rapper and ex-boyfriend Tyga says Jenner is famous because of, well, Tyga.
First off, when Tyga appeared on Nicki Minaj's Beats 1 radio show "Queen Radio," where he made these outlandish claims, he and Minaj were both able to shut down any rumors that Minaj and Tyga had any lingering beef.  Quite conversely, Minaj gave him props for the Billboard hot 100 hit "Taste," which  just went double platinum.
The conversation later took a detour when the Pink Barbz asked Tyga if he misses Jenner, to which he replied, "Nah, I'm good. I'm good, love. Enjoy."
But he did snatch up the lion's share of the credit for Jenner attaining worldwide acclaim. "Everybody knows that," he said. "When I stepped in … it was, like, 'You can do this. You should do this. You should start doing your hair like this.' "
Tyga said Jenner needed Black folks to make her game legit. "You need Black people to f— with you 'cause you need culture. If you ain't got Black people behind you, you ain't got nothin'. Ain't nobody gonna listen. You can't influence nobody. So, I had a lot to do with all that."
Minaj recoiled when Tyga took credit for Jenner's success. Based on her own success, Minaj says men always try to take credit from women's success.
Social media users, on the other hand, are not going to let Tyga forget that he was already an adult when he began dating the adolescent Kylie Jenner — and even took her overseas to some age-friendly countries to consummate the relationship legally — before dumping her unceremoniously.
Later, Tyga tried to say he was the father of her newborn baby and not her current love, rapper Travis Scott. Tyga later backed off that claim and then receded in Jenner's rearview mirror.
Listen to the interview yourself and come to your own conclusion about whether you believe Tyga is jacking all of Kylie Jenner's swag. Then check out some of the hilarious responses to Tyga's claims.
https://www.youtube.com/watch?v=NzKzAvWOekk
Source: YouTube/Queen Radio