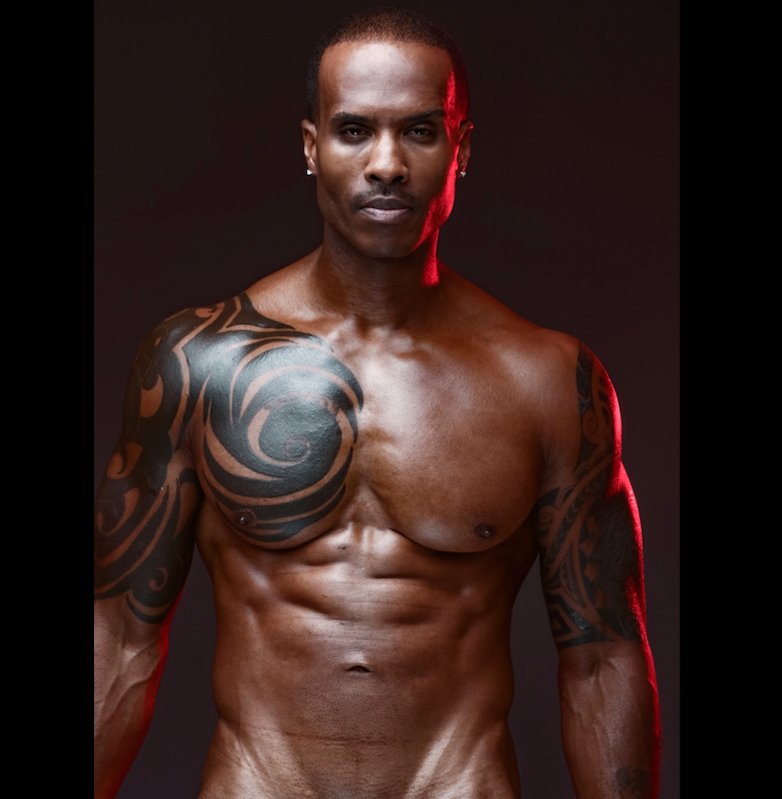 Despite injury. Despite age. Despite all that life throws your way, you can achieve your dreams. Shon McClain is a walking example of this, as he pursues his passion relentlessly. In his 30s, Shon experienced not one, but two car accidents that left him with debilitating injuries. But, this son of a bodybuilder and fitness fanatic did not let adversity hinder his health. Instead, he turned his wounds into wins. The 43-year-old personal trainer has shaped his coaching style around results. This style of training allows his clients to relish not in his expertise but in their own capabilities.
Shon focuses on nutrition and fitness in his training. He goes beyond the preaching of fruits and vegetables to teach each person about the proteins, carbohydrates, and fats that benefit their body individually. Along with dietary coaching, Shon pairs weight training based on his understanding of bodybuilding.
Rolling out caught up with Shon to discuss his health regimen.
Let's talk about your diet. What are you doing? 
I'd say over the last year and a half I've put more emphasis on my diet. I've never had a belly but didn't really have a six-pack or definition until my 40's. That's what has helped me my diet 80% of the work which consists of lean meats whether it be ground turkey, chicken or fish. I incorporate greens like kale, spinach, and asparagus. It's good to stay away from high carbohydrates that they do have alternatives for in different veggies. If I snack it's usually healthy with things like almonds, low sodium/carbohydrates protein chips or bars. I'm an addition to those types of things I only use like virgin olive oil and salt-free seasoning. I try to stay true to meal prepping throughout the whole week with 2-three meals I bring to work in proportion.
What is your workout regimen? 
My workout regimen usually consists of working out five days a week with weights. I try to at least do cardio two times a week depending on how my back feels because some exercises and too much running I'm limited in doing.
How long did it take for you to get back in the groove of working out with an injury? 
For my injuries, I had a few bad discs from my first accident I did therapy for like 8-9 months. My second vehicle accident a year later wasn't helpful because just kind of healing from the first this one did me in. There were other factors into this but I'll scratch the surface with that. But one thing that has helped to heal from neck surgery was my training prior. It made me more determined to get back in the gym despite my back still being messed up I don't let it hinder me or keep me down. Until I can no longer move I will not stop my quest for maintaining good health and getting my physical state as close to 100% as I can.
Name two iconic humans that have inspired you or currently inspire you. Why?
Even though my dad and I didn't have the best relationship growing up, I feel he inspired me to get more into fitness because of his late start (around 35 years old) bodybuilding and the stories of people telling him he couldn't make it but he won a few state competitions. If it wasn't for him, I probably would not have gotten into it as much. Another person I've always liked but intrigues me more now is
Will Smith. H
e says, "You want to do the minimum amount of work to afford the maximum amount of time to enjoy doing the things you love." That was profound to me. Not only just watching his journey but words of wisdom and spending time exploring with his family. I never had that.
Tell me the evolution of your brand and purpose. 
I've never looked at myself as a"brand," because I was never guided or taught until now with the understanding of what it means, especially with the generations now with social media. I've survived being in two consecutive vehicle accidents, back to back years. It's a fitness journey, even though I have some restrictions or limitations on what I can do but it's to motivate myself to keep going but allow others to push through their adversities, showing it can be done.
How do you utilize your knowledge to benefit and inspire others? 
I utilize the knowledge that I've gained from my dad's bodybuilding days as a foundation. I like to take inventory or get insight from other social media fitness gurus to implement different things into my workouts by which I can pass it on. As far as inspiring others, I like to give friends tips I've learned or self-taught myself. Whether it be dieting, workout regimens, and consistency, which is most important. Lastly, pushing through any obstacles.