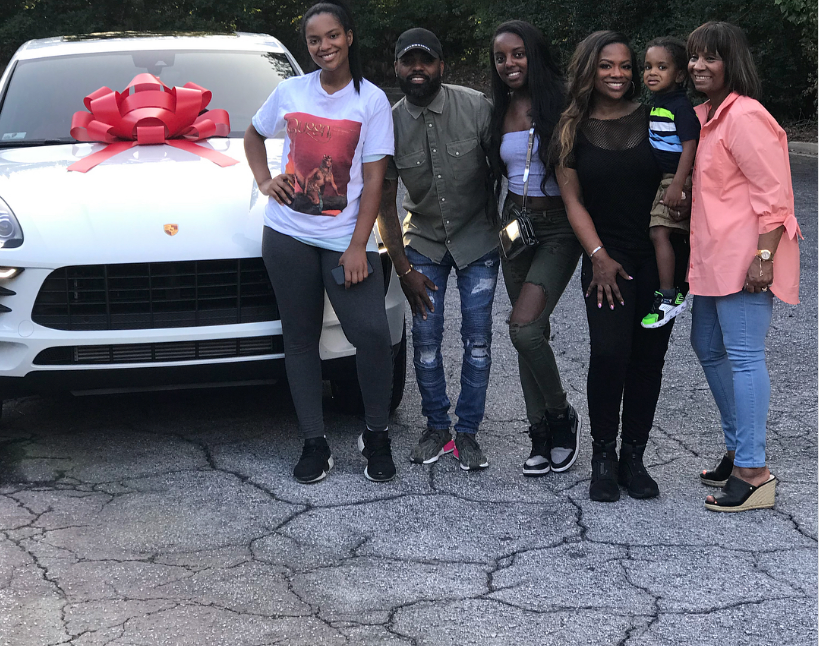 There are alleged rumblings in the household of arguably reality TV's most beloved couple.
"Real Housewives of Atlanta" star, singer, actress and serial entrepreneur Kandi Burruss shocked her daughter for her Sweet Sixteen birthday bash by dropping $100K for a plush Porsche, and this allegedly caused static between her and her husband Todd Tucker.
Tucker, also an entrepreneur and TV show producer, reportedly "hit the roof" when he heard his wife had reached into her purse and pulled out six-figures for a luxury whip without informing him first.
A source close to the family told RadarOnline Tucker's stance, that the purchase is a bit too much as a first car for a teenager who has never driven on her own before, sparked a "nasty and heated argument."
Tucker allegedly has a more sensible option to push around town such as a Honda Civic or something in that class.
"Todd told Kandi she's spoiling Riley and preferred she get a Honda Civic as her first car," the insider told Radar. "Kandi basically told Todd to mind his own damn business and that it's her own money that she's using to spoil her daughter."
Burruss may have wanted to splurge on her daughter because she is like other parents who feel especially proud when their children overcome something and step into their own success. Riley Burruss was extremely shy and felt considerably overweight. But she signed up for a brutal health and exercise regimen, lost dozens of pounds and has even started her own blog and YouTube channel to inspire other girls to follow her path.
Or, Burruss could be like any person of wealth who bought someone they love a very expensive item, simply because they can.
Whatever the rationale, fans are coming to Burruss' defense. They say she has to right to buy her child a gift with her own money if she pleases.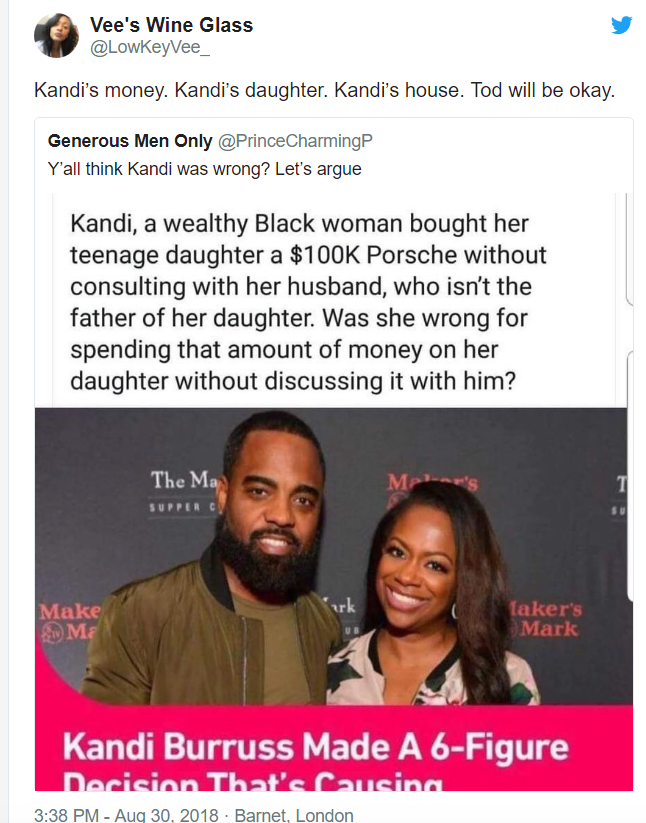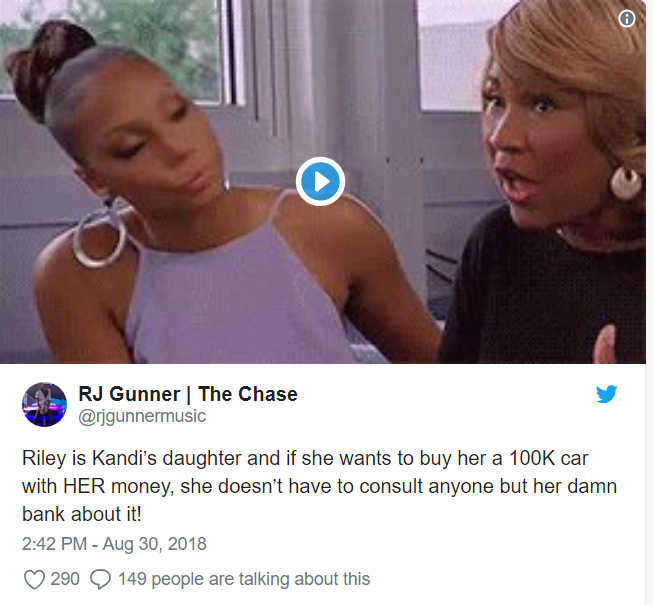 What do you think about this matter? Even though she is married with her own millions, does she still owe it to her husband to consult with him on certain issues?