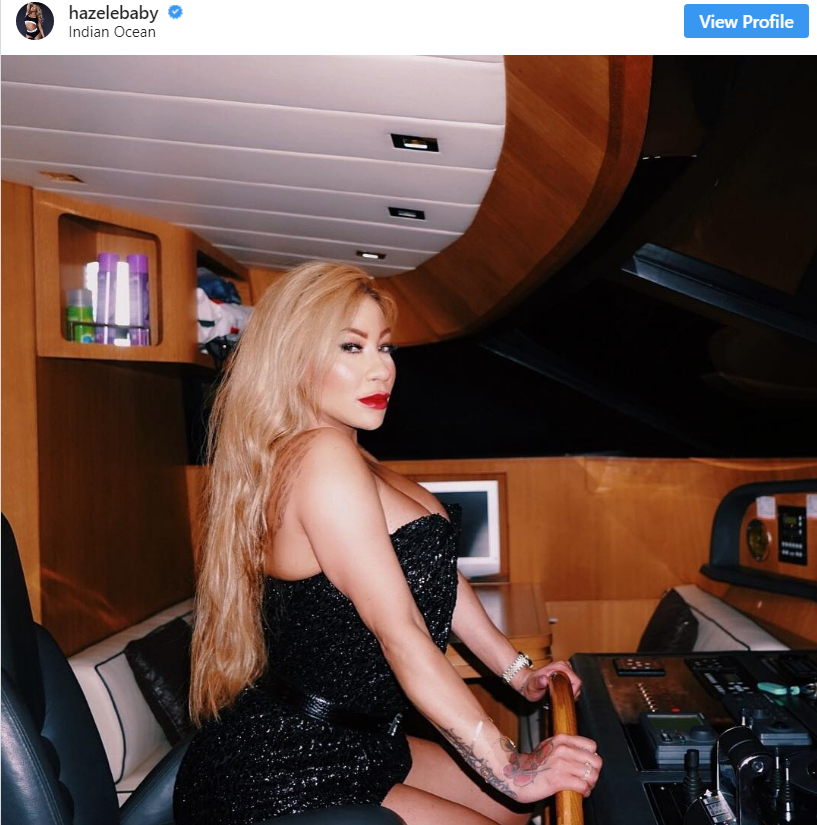 Someone needs to set Hazel E up for remedial life training with Iyanla Vanzant because the reality star flunked the first tutorial badly.
Hazel E, 38, sought out the internationally famous life coach Vanzant because she was getting destroyed for bashing dark-skinned Black women and needed someone to step in and perform an image transplant on her.
Vanzant sat down with the former "Love & Hip Hop: Hollywood" reality show star and shamed her for her ignorant views on dark-skinned women, starting with the fact that Hazel sought out the help of Vanzant who is a darker-hued Black woman. Vanzant also painstakingly pointed out how dark-skinned Black women like Harriet Tubman and Sojourner Truth paved the way for the rights that Hazel E now enjoys.
The talk did little to no good, evidently. After many "LHHH" fans commented on how much lighter Hazel's skin has been and that they believe she is bleaching it, the very thin-skinned Hazel E snapped.
She responded to speculators by saying, "They say I look like a white woman … maybe it's cuz I look expensive b—-."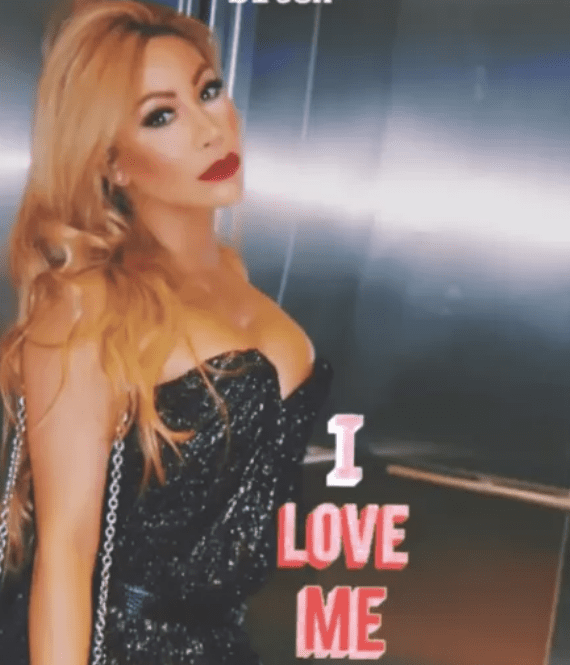 Hazel E, as longtime "LHHH" fans already know, has been under fire for her racist and colorist remarks for calling dark-skinned women "black a– b—-es" and that they are jealous of her because they couldn't pass the brown paper bag test.
"Hazel is a lost cause," one fan wrote. "She already lost endorsement deals and her role on 'Love and Hip Hop.' Now she lives in Dubai where no one knows her. I hate when black women make remarks about skin color to other black women. It's bad enough that we have other races against us. We shouldn't turn on each other as well."
Another fan highlighted Hazel E's facial metamorphosis as a testament to her self-loathing.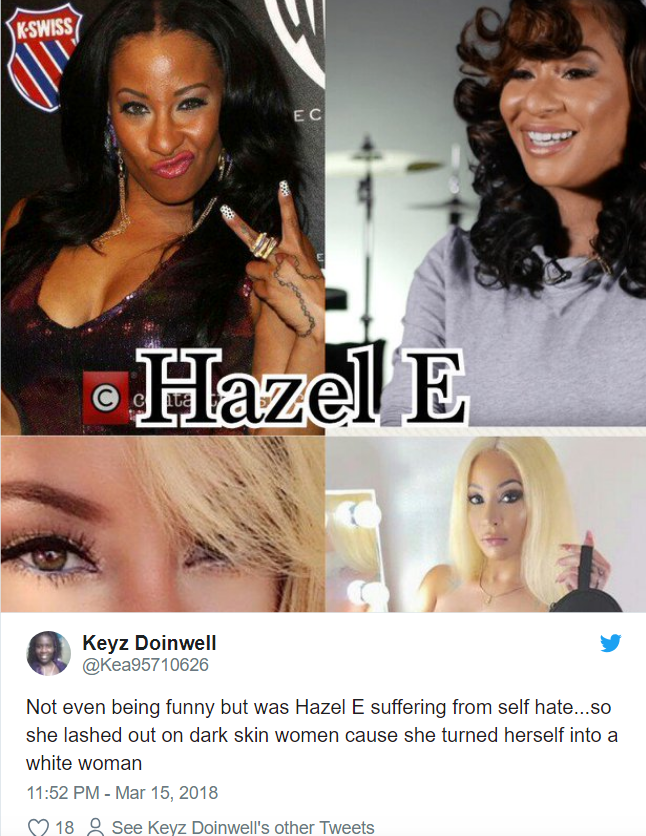 What do you make of Hazel E being a repeat racial offender? Here's what some other fans think about her: