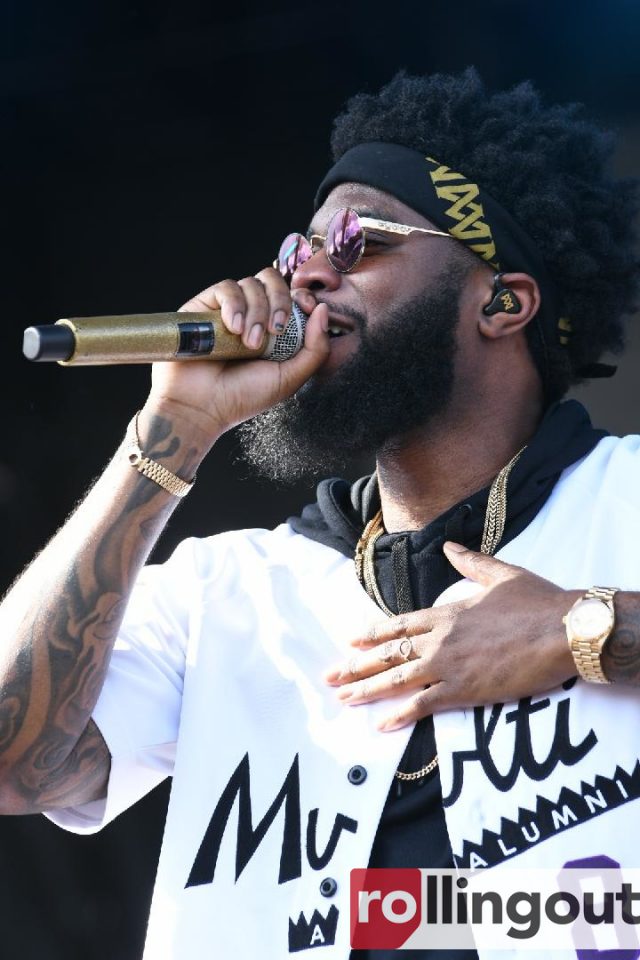 Big K.R.I.T. performed at ONE Musicfest in Atlanta on Saturday, Sept. 8, 2018. (Photo credit: Norman Johnson for Steed Media)Artists like OutKast, UGK, Eightball & MJG, and Goodie Mob all used spirituality and soul music to create the foundation for Southern hip-hop. Big K.R.I.T. captures the essence of that era with his music.
It was early Saturday evening when the Mississippi native took the stage at ONE Musicfest in Atlanta. He entered wearing a Multi baseball jersey with the number 86. Multi is his production company; 1986 was the year he was born.
Big K.R.I.T. opened his set by paying homage to bass music with "Subenstein" and "My Sub, Part 3." Then he slowed things down a bit with a nod to Juvenile on the song "1999," joined on stage by special guest Lloyd. Lloyd also performed an acoustic version of his hit "Tru."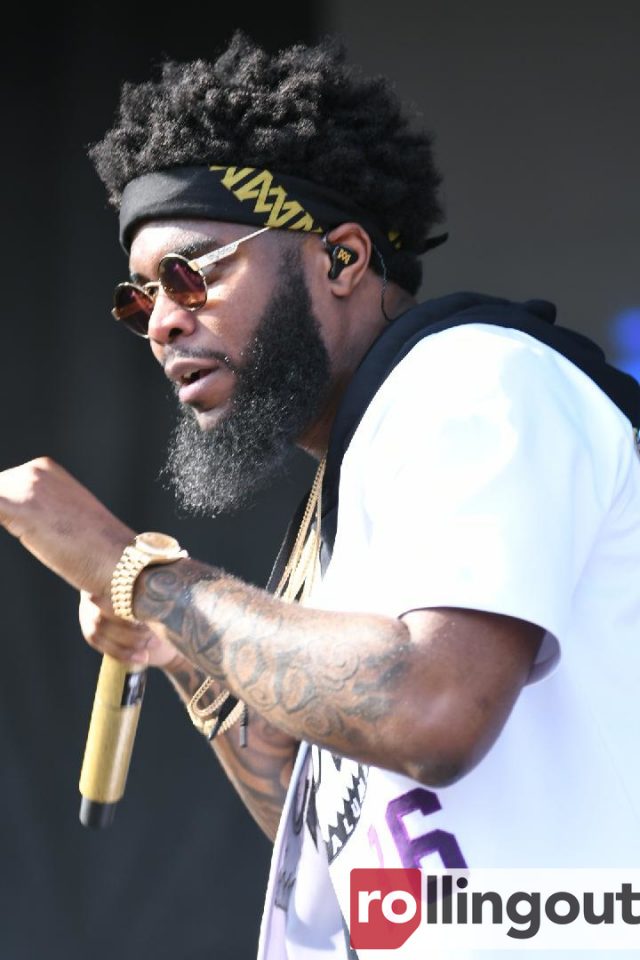 K.R.I.T. returned and performed "Money On The Floor" and "Temptation." He also performed "Rotation" from the classic mixtape "Return of 4Eva." He brought out hip-hop legend Bun B to perform the hit "Country Shit" and ended his hour-long set with the gospel-influenced song "Keep The Devil Off."
Big K.R.I.T.'s performance was well received by fans, including Douglas Morris, who flew from Indianapolis Friday to be in Atlanta for the first day of the festival. "K.R.I.T. was probably one of the most lyrical rappers out," he said. "He knows how to work a crowd."
Markii Jacobs, a festivalgoer from Atlanta, enjoyed seeing Big K.R.I.T. and Lloyd on stage together. "It was awesome that K.R.I.T. brought Lloyd out, "she said. "He was full of energy."
Carl Aggard, of Brooklyn, New York, was impressed by the rapper's mic skills and lyricism, adding: "K.R.I.T. represented for the South and brought the essence of Southern rap culture to ONE Musicfest."
Big K.R.I.T. may never reach the mainstream success of some of his rap peers, but he will always have a solid fan base and music that will stand the test of time.