'RHOA's' NeNe Leakes calling on 'prayer warriors' for her husband Gregg
Longtime "Real Housewives of Atlanta" OG NeNe Leakes is calling on her fans and prayer warriors to send up requests for blessings from above on behalf of her husband Gregg Leakes, who is facing another surgery during his recovery from cancer.
The "Real Housewives of Atlanta" star posted an image of hands clasped together on her Instagram account on Monday, asking for prayers for husband as he prepares to enter inpatient treatment.
"My hunni is having what we hope and pray is his last surgery towards a full recovery today! It will be a long surgery so we are asking you to pray for the surgeon's hands, pray for Gregg's comfort please! Prayers, strength, peace and kindness for myself, his children and family during this time!" she wrote.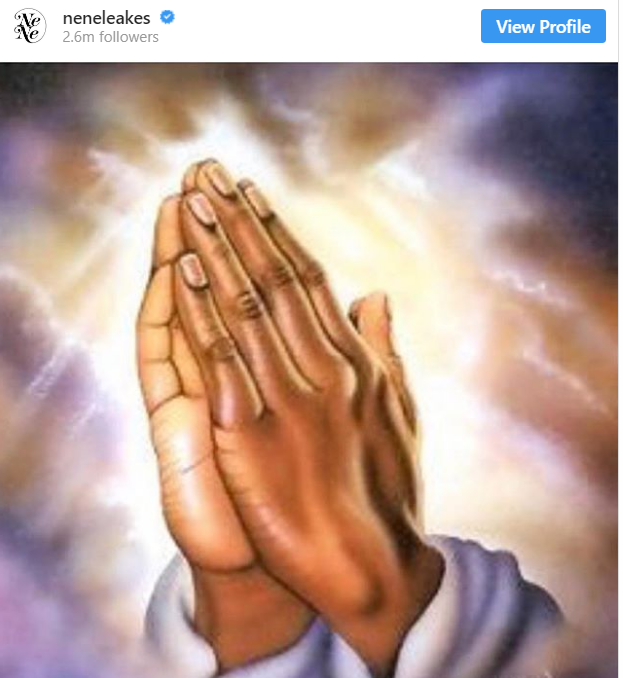 "Amen (come on pray warriors🙌🏾) Lord i tell ya, sometimes you never know what a person is going thru! I will update you all as much as i can on my insta story," she continued.
Earlier in the summer, Leakes advised fans that her family's "new normal" is to stand by her husband during his arduous journey to recovery. According to Leakes, if the surgery goes down as planned, Monday's procedure will be his last surgery for treatment.
The couple met in a strip club, fell in love and then got married in 1997. Nene fulfilled her childhood aspirations of becoming a star on "The Real Housewives of Atlanta" reality show, but it took a toll on the Leakes' marriage, and they divorced in 2011.
The separation did not last long. The couple rekindled their love and later filmed their elaborate second wedding for Bravo, the parent company of "RHOA," in 2013. They have a son together, Brett, but also are parents to six other children from previous relationships.
Leakes has yet to reveal her husband's current health status.