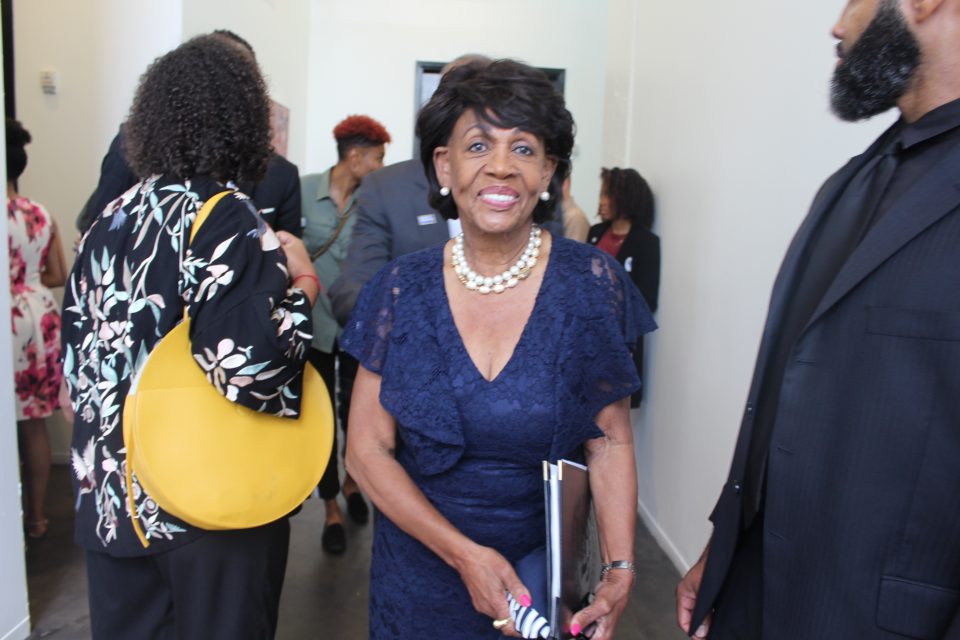 U.S. Rep. Maxine Waters (D-California) attended a star-studded event for Stacey Abrams hosted by "Sister Circle" star Rashan Ali and comedian and actor Jonathan Slocumb in Atlanta.
Abrams has been receiving major backing from the women of Atlanta who believe in her campaign and plans for the city if she becomes the first Black governor of the state of Georgia.  Several influencers and VIPs attended the event, held Saturday, Sept. 22, at the Gathering Spot. Sightings included WNBA Atlanta Dream star player Angel McCoughtry, reality TV star Kandi Burruss, singers Keri Hilson and Monica Brown, actresses Keshia Knight-Pulliam, Erika Alexander, and philanthropist Mali Hunter.
Several women gave heartfelt remarks about why they are supporting Abrams and her gubernatorial campaign, including Atlanta Mayor Keisha Lance Bottoms, who arrived wearing in baseball cap and sneakers after attending an early-morning 5K run and her son's football game.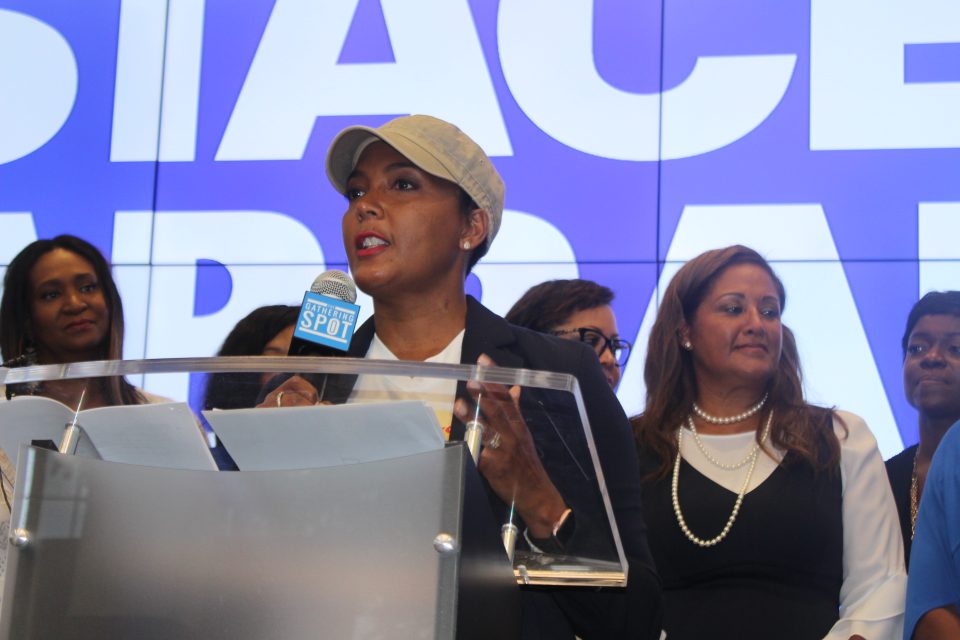 "As I was contemplating … whether or not to do my hair, I thought this is really what this campaign is about," Bottoms told the crowd of more than 250 women.
"It's about the men and women who make decisions each and every day. They get up at 4 a.m. and then ride the bus to work, and they clean the bathrooms before we get here, and they were at the airport today, and they were cooking the food and cleaning up the trash. This is what this campaign is all about. It's about the men and women who would love to have their kids play football, but they have to make important choices of how they spend their money. Can they afford the asthma medication? Can they pay the football registration fees and still pay their rent? That's what this campaign is all about."
Waters, the charismatic congresswoman from California, stole the show with her enthusiastic keynote speech. She said every morning she wakes up and every chance she gets she is working to promote the impeachment of President Donald Trump.
Click here to see a video from the event, and also check out the photos in our gallery and see who came out to support Abrams' quest to become Georgia's first Black governor.