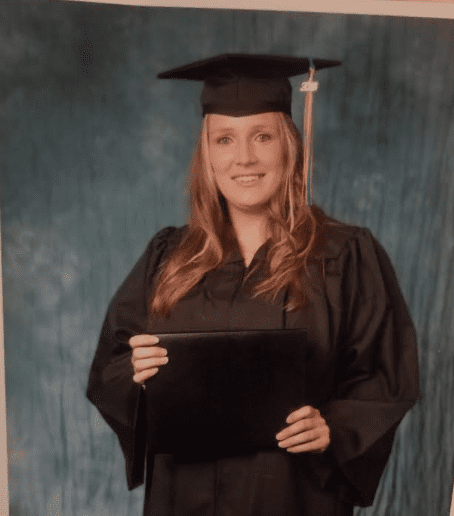 Among the many programs that Atlanta Technical College offers, one of the most beneficial is its GED program, which provides an avenue for adults who struggled to graduate from high school to finish and go on to further their education.
One recent graduate of the GED program is Sarah Lambert, a 34-year-old mother of five. Born in rural Americus, Georgia, Lambert moved at a young age with her family to Atlanta. They faced tough times, having to depend on food banks at various churches and government support to make ends meet.
At 15, after one of her older sisters died from a brain tumor and her parents divorced, Lambert dropped out of school. She became pregnant at 18. Given her circumstances, Lambert thought it would be impossible for her to return to school and graduate.
"I always wanted to go back to school," she says. "The passing of my sister, my parents' divorce, getting pregnant [and] not having proper clothes or school materials held me back from finishing. I was made fun of because I was poor, wore church clothes and had Payless shoes."
After continuously driving by Atlanta Technical College and watching students coming and going on the campus, she eventually decided to make one of the biggest decisions of her life: she enrolled in the GED program and successfully completed it.
"When I finally did go back to school and got my GED, it was wonderful," Lambert says. "I got to walk across that stage knowing that all my family was watching me do something great in my life. I am the first in my family of seven to walk across that stage."
Lambert says she had always dreamed of attending Atlanta Technical College and is grateful to the institution for making it possible for her to change the trajectory of her life.
"I always told myself, 'One day, I'm going to go there,' " she said. "You cannot move up in your job without a GED. It is hard to get hired at places without an education. People look at you like you're dumb or you will not benefit the business.  So, thank you, Atlanta Technical College for helping me."
Today, Lambert works as a cashier at Walmart and plans to attend Atlanta Technical College this fall to pursue a Associate's  degree in nursing.
To learn more about Atlanta's Technical College's GED Program, visit  http://www.atlantatech.edu/student-services/other-services-resources/adult-literacy-ged-prep/