Inside a small warehouse on the Westside of Atlanta in the neighborhood known as The Bluff, the trap exists. But unlike the drug traps that were common in The Bluff and other impoverished areas of the city of Atlanta, this trap turns pain into art.
The slang term "trap" entered the lexicon in Atlanta during the early 1990s and was used to describe places where drugs were sold and bought. Rappers took the term and transformed it into a music genre known as trap music.
Trap music is a musical genre that began on the street and then entered the mainstream through the style, sound, and artists like T.I., Jeezy and Gucci Mane. T.I. recently decided to highlight the culture of trap music with the Trap Music Museum.
"I want to thank people who made this their life's passion for the past nine months," T.I. said about the museum. "One person cannot fulfill the prophecy of a masterpiece. Us being able to put our minds together and share our thoughts, it all continued to what you see today. We share in this together."
The exhibit features art installations such as T.I.'s safe room; Gucci Mane's trap kitchen; and Jeezy's snow room. Other rappers such as Migos, 21 Savage, Rick Ross, Future, 2 Chainz and YFN Lucci were also featured in various works of art. The art was compiled and curated by Antwanette McLaughlin, Marina Skye Williams, Lalanya Abner, and Atlanta artist Maiya Bailey.
"I initially got a call from T.I.'s team about the idea of [a] trap house called 'Escape the Trap,' " McLaughlin said. "We redeveloped the idea and decided to make it an experience where they can see trap art and make their way to an escape room. … We wanted people to be able to walk away with an experience."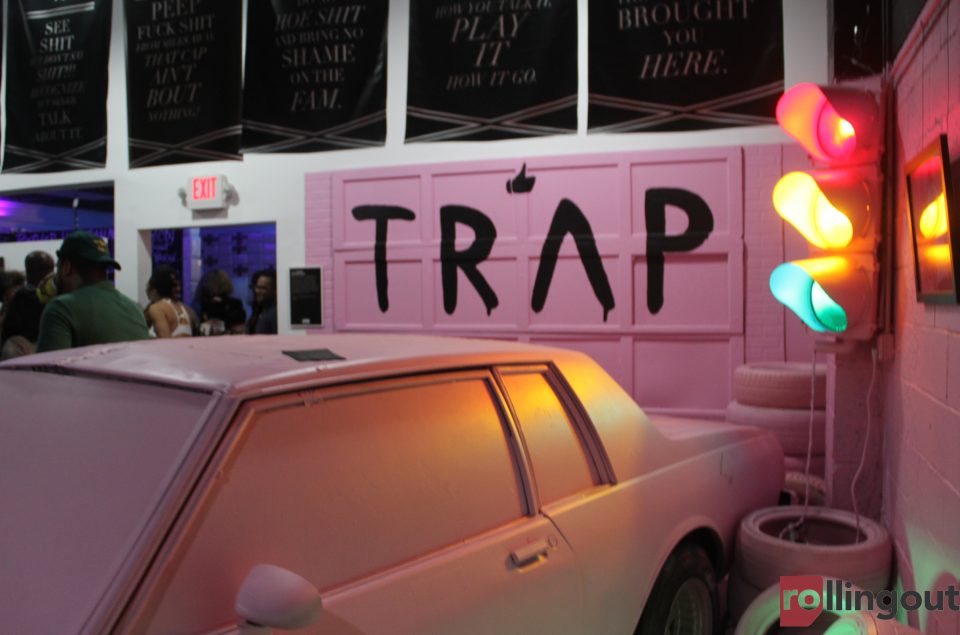 Bailey shared how the museum is connecting Atlanta's art and rap worlds.
"The art scene and music scene [are] often alienated from each other in Atlanta," Bailey said. "The Trap Museum is bringing both worlds together."
The museum is located on Travis Street in a building owned by T.I. For nearly nine months, a team worked to construct the exhibit. The museum will be open Monday-Saturday from 2 p.m.-10 p.m. until November.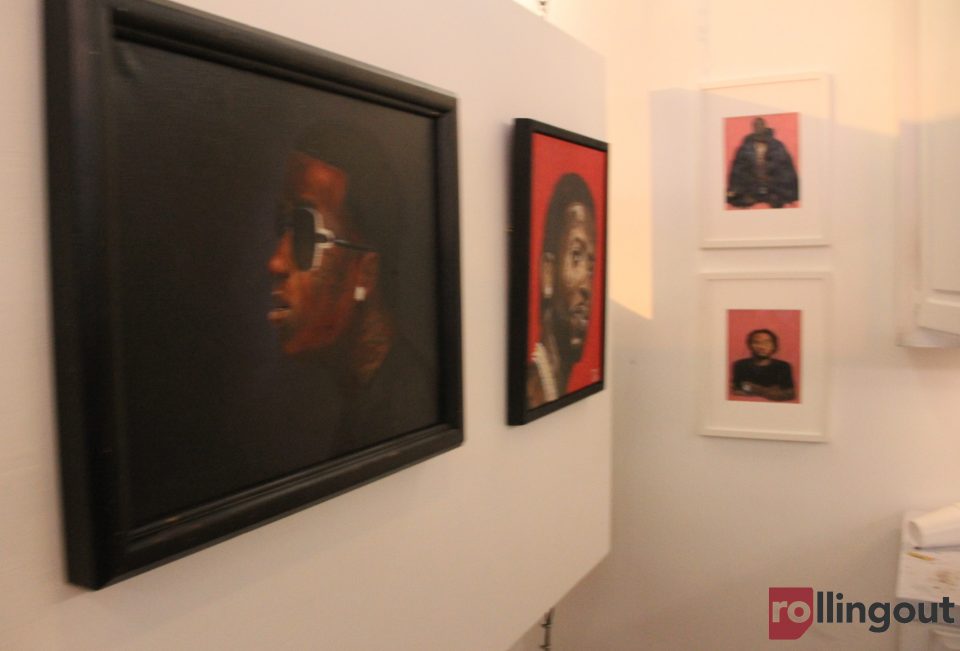 "Seeing the transformation of this process was the best part," Williams said. "Being able to see this come to life is amazing. It's a groundbreaking situation. Having been a part of this movement is special. It's interesting that people learn the history around the subculture."
But beyond the art, it's important for the imagery to also reflect the truth about the neglect that occurs in the Black community.
"You can glamorize this, but we also have an R.I.P. section that's heartbreaking," Abner said. "A lot of it ends in death or incarceration. So the biggest thing is that [T.I.] escaped the trap. That's why we have that feature. This culture was built from pain, but we took the pain and [made] it art."