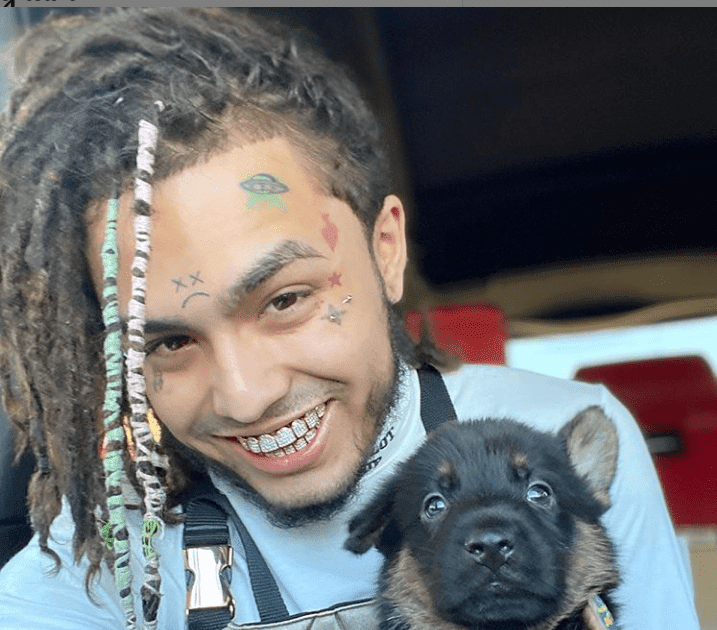 Rapper Lil Pump flamed fellow emcee T.I. on his Instagram Live platform, referring to the Grand Hustle boss as a "bum" and saying he has no comedic skills to speak of.
"T.I.'s a snitch," Lil Pump said. "So, I don't ever want to see him pull up with none of them stupid a– paperworks and s—. T.I., we know you're a snitch. You even brought the papers to your stupid a– comedy show that nobody f—ing goes to. You're a bum!"
Lil Pump says T.I a truth teller pic.twitter.com/chT7c3nXTV

— DJ Akademiks (@Akademiks) March 21, 2023
It is unclear what provoked the 22-year-old, Miami-born Lil Pump to unleash such heat against Tip out of nowhere. It has been several months since T.I. explained to fans on his "ExpedITiously" podcast that he pinned a gun case on his deceased cousin to escape a crushing 10-year prison stint. Instead, Tip agreed to do a "Crime Stoppers" commercial dissuading gun possession and received a light sentence of one year and one day in prison.
Most recently, Boosie told Vlad TV that he canceled the release of the collaborative album he and Tip had already completed because of his revulsion for Tip allegedly snitching out his cousin.
"I don't spare no muthaf——' body, because if you doing anything wrong, you doing anything criminal and you cooperate with law enforcement to get you out of trouble, that means you're cooperating," Boosie explained to VladTV. "That means you're a rat."
In response to being publicly denounced by Boosie, Tip hosted a packed house for his "paperwork party" at his Trap Museum in Atlanta where he waved around the receipts that prove he did not rat on his cousin, Toot.
Boosie was a no-show after being invited to attend. No word yet on why Lil Pump waited so long to give his response to T.I.'s podcast back in the fall of 2022.