You may remember Sunjai Williams Lifetime TV's dance reality series "Bring It!"
The 21-year-old Pennsylvania resident and a former member of the Dancing Dolls 4 Life dance team from Jackson, Mississippi, struggled to become a better performer on the show, which is now in its fifth season.  
The show made Williams a star, and now her image is being transformed into a 12-inch fashion doll that bears her name, now available on Amazon. The Sunjai doll is an exact replica of Williams. The doll has long black hair and the same glittery costume she wore on the show. 
The Sunjai doll is the creation of Stacey McBride-Irby, a former designer at the Mattel toy company who has created several dolls, including the Centennial Barbie and the So in Style African American Barbie line to reflect young girls and women of color.
In 2017, McBride-Irby founded her own company, IamUDolls, and said she felt honored to be asked to design the Sunjai doll as the first product under her new brand. 
Williams hopes the doll will be a hit with "Bring It!" fans and girls who look up to her. "I want to show that every goal and dream is possible no matter how hard it gets you just have to keep pushing," she said.
Rolling out spoke with McBride-Irby about working in the toy industry, starting her own business and designing dolls that reflect young girls in a positive way.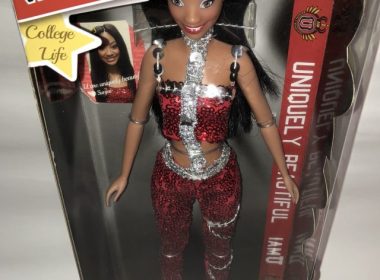 As a designer at Mattel, designing dolls for Barbie including the Alpha Kappa Alpha Sorority Incorporated Centennial Barbie and the So in Style African American line, what made you agree to create the Sunjai doll?
I chose Sunjai when her manager Denise-Jordan Walker approached me with the idea. Through my history of doll design, I always wanted to create dolls that reflect who we are in a positive light, so Sunjai was perfect. She's inspirational and a role model.
How did you get into making dolls? What's the most challenging part of your job?
I loved playing with baby dolls. When I was around 13 years old, I started going to the library and researching fashion design. I went to fashion school, but fashion was a bit cutthroat for me. When I wanted to go into fashion design, my dad gave me a newspaper article of an African American designer at Mattel. A month later, I was still looking for a job, and I was persistent and gave the designer a callback and she was like, 'Are you the designer that called me?' At that time she was looking for an assistant, and I was able to interview with her, and I ended up getting the job. That's really my start in becoming a designer. I learned [to] design on the job at Mattel.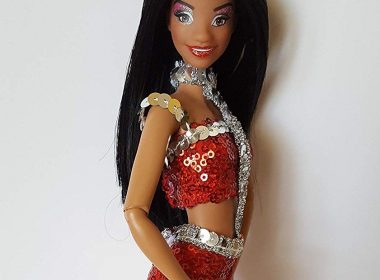 Can you remember the first doll you created that made it onto store shelves? What has been your favorite doll to create?
The doll that made it to the shelf was Star Splash Barbie. That was a bathtime doll, and she came with a little star. Right now, I have enjoyed the Sunjai Doll because that's really like the first start to my own company being independent.  
What is the overall mission of IamUDolls?
IamUDolls is a positive reflection of our girls. Not necessarily girls of color, but I want to motivate girls and young women to believe in themselves and know that they are uniquely beautiful.