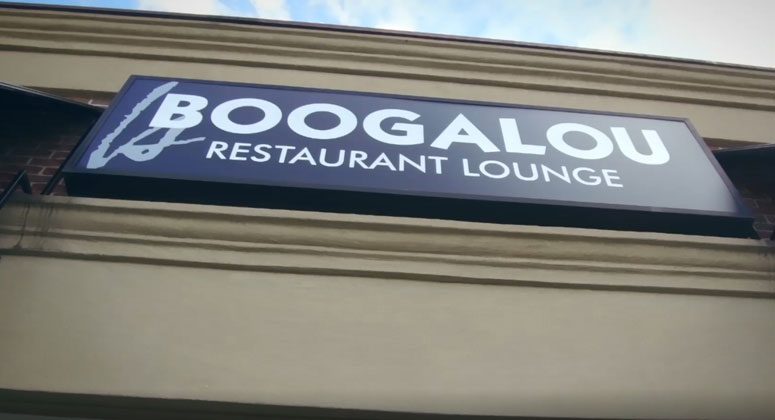 As the city of Atlanta has been gentrified, once Black neighborhoods slowly lose their identity as more White residents move into renovated and flipped homes. Residents are told it's a sign of the times and to get with a changing culture. However, when it comes to one Black business that decided to open in the majority White Midtown section of Atlanta, there seems to be a serious problem because of its customers.
The business in question is Boogalou Restaurant & Lounge, 239 Ponce de Leon Ave., which has become the go-to spot for urban entertainment and food with a majority Black clientele. With the exception of Monday when the club is closed, Boogalou sees a steady stream of Black millennials enjoy an upscale experience of food and music. Now an incident that involved a group of rowdy patrons and a fistfight with off-duty Atlanta police officers acting as security has struck a nerve with nearby residents.
On the website NextDoor.com, which allows neighbors to post issues, Boogalou has become a target of negative postings. From noise complaints to parking issues, nearby residents are hopping mad at the club. Because of a fight that occurred in the middle of busy Ponce de Leon Avenue in the late evening on Saturday, Oct. 20, 2018, attention has been focused on the club once again.
Rolling out spoke with  Boogalou owner Kasey Mozee about the issues surrounding his business.
How long have you been open?
The club has been open for five years.
Many nearby neighbors are complaining that your business is a nuisance and police are there frequently. Is this true?
No. In the five years, we have been open, APD has only been called five times for incidents that were quickly defused. There have been no group of residents calling my club or speaking with me personally.
How is security handled at your club?
We do hire off-duty police officers as well as our own internal security. But once our club is closed for the night, we have no control over the patrons who leave our business and are in the area. We enforce a dress code also to limit any element that would be disruptive or just does not fit the atmosphere of the club. This dress code is on our website. Going forward we will have officers staged on the corners to control loud talking and music and will push the patron along.
This past weekend what can only be called a brawl occurred between patrons and off-duty officers. Can you explain what happened that night?
A group of at least six to seven customers started to become disorderly in the club. They identified themselves as current active-duty military, one of which was of high rank, and were asked several times to leave. As they were being escorted out by security, they became even more irate. From my understanding, it was one of the customers that first threw a punch at the officers that led to the fight in the video. Police arrested four people involved in the fight that night.
How do you respond to the negative complaints you have received?
First, we comply with every city law, and we feel we are good community neighbors. We have cooked for the Midtown Neighbors Association parties, have donated food to Christo Rey Academy and participated in other community-service activities, but no one is talking about that. The complaints against us have been unreasonable. One person called the police because of a noise complaint on a Monday night. We aren't even open on Monday. In another instance, one person called my business 60 times, of which 27 calls were in one month. I feel that my customers are being subjected to racial profiling by some in the community. There seems to be a difference in perception when there are a group of loud Black people walking down the street as opposed to any other race. It's just not fair.
What would you like to say to neighbors who have issues with your establishment?
Please call me or come to talk to me in person. I will be glad to respond to any legitimate issue.