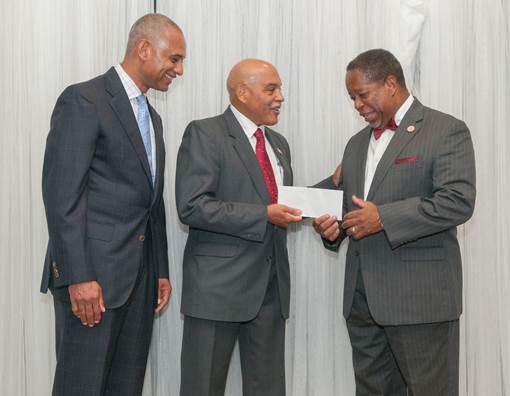 Atlanta Metropolitan State College held its annual Celebration of Leadership Awards on Sept. 27, 2018, on the school's campus. During the awards ceremony, the Atlanta Metropolitan College Foundation raised $370,000 for need-based scholarship funds to aid students.
"I am extremely proud of the work of the Atlanta Metropolitan College Foundation board members," said foundation board Chairman Skip Vaughan. "The efforts of all involved have ensured that we can help even more students at AMSC fulfill their educational goals."
The $370,000 is the largest amount the foundation has ever raised in the award ceremony's history. It includes a $125,000 donation from Edwin A. Thompson Jr., son of the college's founding President Edwin A. Thompson Sr. The donation is the largest gift in the school's 44-year history.
"How fitting that this donation comes from the college's founding family," said Dr. Gary McGaha, the institution's president. "This gift is the premier example of the impact and opportunity for which this college is renowned."
Recipients of the scholarship funds are students who are within a semester of graduating and in need of financial assistance to continue their education. This past year, Atlanta Metropolitan State College broke another record, granting scholarship money to 400 students.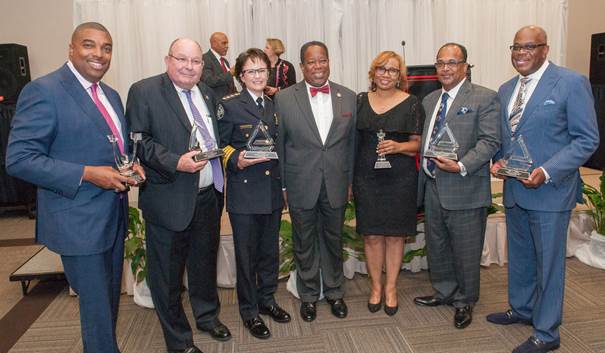 The Celebration of Leadership Awards honors outstanding community citizens, recognizing them for their incredible record of leadership, service and generosity that has made a lasting difference in the Atlanta area and beyond.
This year's recipients were the Rev. Kenneth Alexander, co-pastor of Antioch Baptist Church North; GBI Director Vernon Keenan; Regent Emeritus Elridge McMillan; Atlanta Police Chief Erika Shields; and Willie A. Watkins, chief executive officer of Willie Watkins Funeral Home Inc.
Special recognition was also given to State Farm agency owner Veronica Adadevoh (class of '80) and Clayton County Public Schools Superintendent Dr. Morcease Beasley for their dedication to education.