Stacey Abrams graces the cover of this week's edition of 'rolling out'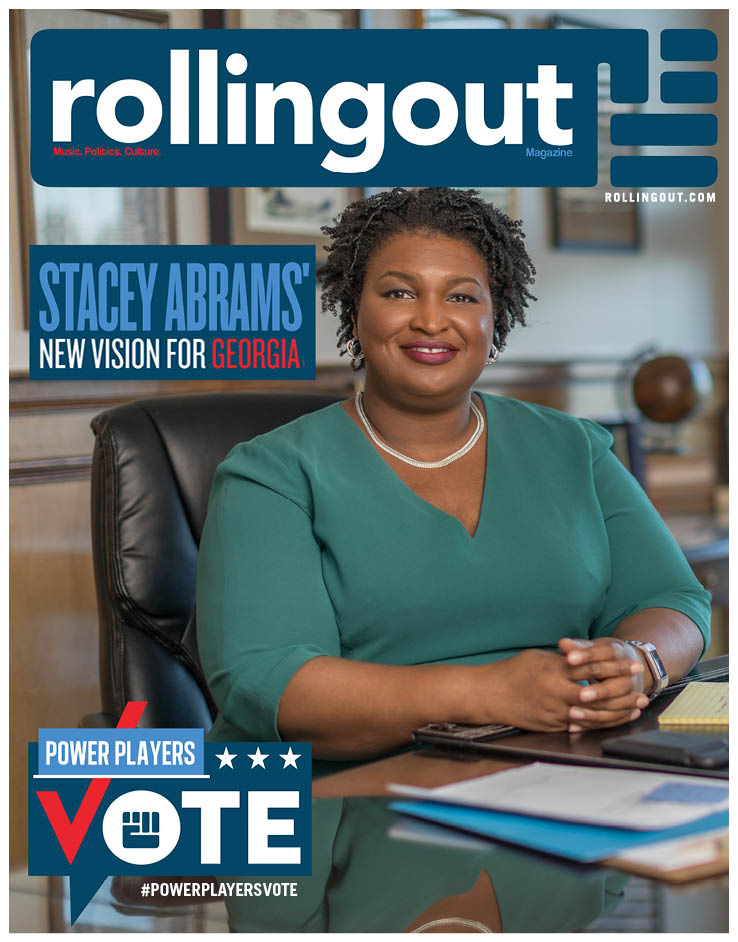 (ATLANTA, GA) – November 1, 2018 – Coming from humble beginnings in Mississippi, Stacey Abrams has prepared for the opportunity to become America's first African American female governor since her days at Spelman College and Yale University Law School. With her campaign garnering attention worldwide and celebrity endorsements from notables such as Will Ferrell, Common and Oprah Winfrey herself, rolling out is honored to feature Abrams on the November 2018 Power Players Vote edition.
Interviewed by rolling out journalist A.R. Shaw, the Power Players Vote edition gives readers a glimpse into Abram's journey from Mississippi to Georgia, her early political ambitions and what it means to be positioned to become the first African American and first female governor.
"State Representative Stacey Abrams represents the new dynamic in our approach to the African American republic. Moving forward, we will look at our community as a republic with representation from each of our states by those individuals who display leadership, courage and economic proficiency with effectiveness and social advocacy from our thought leaders," said Munson Steed, CEO and founder, Steed Media Group. "These are the new representatives of the African American republic power players who want to make sure that our community has representation in both political, economic, social and creative enterprises. We have students, politicians, entertainers and dynamic elected officials who have dedicated their lives to making our future brighter and our economic and intellectual capacity stronger. Ms. Abrams is among this group."
Along with Abrams' cover story, the Power Players Vote issue features interviews with Sen. Cory Booker and Killer Mike and op-ed pieces by Rashad Richey, Frank Ski, and Erica Thomas.
For information on local polling places, please visit https://www.mvp.sos.ga.gov/MVP/mvp.do. Visit www.rollingout.com for continued coverage of the electoral races and issues affecting the African American community.
ABOUT ROLLING OUT
Rolling out is one of the nation's preferred lifestyle, entertainment, and community news sources featuring in-depth storytelling around trendsetters and leading influencers in the African American community. Rolling out is available in print in the top 20 urban DMAs, online at rollingout.com, and on several other video and social media platforms.
ABOUT STEED MEDIA GROUP
Steed Media Group is a multimedia firm currently reaching almost 1MM urban multicultural viewers in the U.S. monthly. Founded in 1998, SMG has grown from just one offering, rolling out free weekly newspaper, to a multifaceted media company that offers a broad range of services from custom content creation to conference productions, from publishing to media advisory. Headquartered in Atlanta, Georgia, with several posts across the country in key African American media markets, Steed Media Group is one of the few remaining 100 percent Black-owned and independently operated media companies in the world.