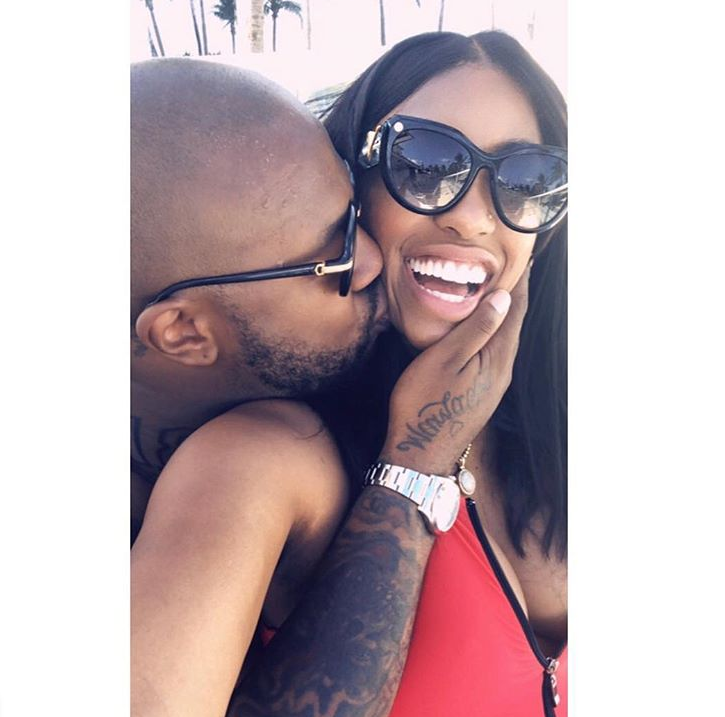 "Real Housewives of Atlanta" star Porsha Williams was rushed to the hospital over the weekend after experiencing pre-natal complications, a fellow RHOA cast member revealed.
Williams' "big sis" NeNe Leakes posted a photo of Williams with an IV in her arm to alert fans of the troubling situation. Leakes captioned the photo, "Send some prayers and good vibes to our Tink Tink @porsha4real today."
Us Weekly reports that Williams was "experiencing extreme pain" due to fibroid complications but added the baby is doing "fine."
The hospitalization happens just two months before Williams will deliver her baby girl with her fiance, Dennis McKinley. As rolling out reported, the couple announced her pregnancy and engagement in September.
Oddly, news of Williams' emergency room visit came on the same day that former cast member, Kenya Moore, delivered her baby girl three weeks early due to pregnancy complications.
In related news, the first episode of the RHOA, which aired on Sunday, revealed that Williams and co-star Kandi Burruss continue their complicated relationship.
"I would say it's a roller coaster between she and I," Burruss, 42, said of her relationship with Williams on the show. "I feel like when the season started out, she and I… I didn't know what to expect. You know, I didn't know if we were gonna be cool, if we weren't."
Burruss said she "knew some things" about McKinley, 42, but decided to keep it to herself for awhile.
"After finding out that they were going to have a family together, at that point, it was kinda like, you know what? Does it even matter anymore for me to share this?" Burruss said. "I don't want to hurt her in any way, you know? Especially while she's carrying a new baby. So, at that point, I was just like, you know what? I guess I'll just keep any other tea to myself… at this point."