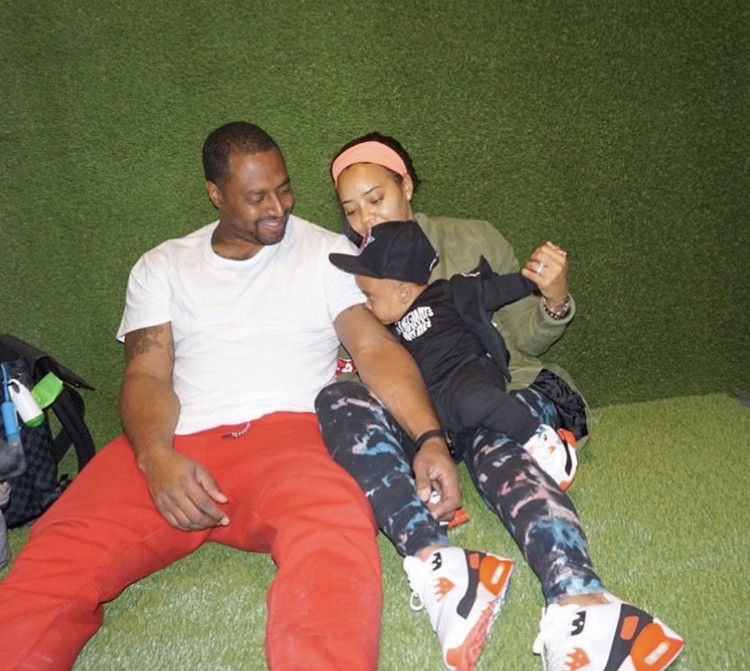 ATLANTA — The man who was on the fugitive task force's list of most wanted men for allegedly murdering Sutton Tennyson, Angela Simmons' ex-fiance, turned himself into the Atlanta Police Department on Wednesday.
Michael Williams, 44, is accused of fatally shooting Tennyson at least three times at his home in an upscale section of southwest Atlanta and then speeding off in a car.
Tennyson, 37, was the father of reality star and socialite Angela Simmons' son. He was found dead inside his garage on Saturday, Nov. 3, 2018, the APD reported to the media.
Williams' attorney, Jackie Patterson, told Channel 2's Tom Jones that his client "will not be making any statements" as he turned himself in. He is being charged with murder, aggravated assault with a deadly weapon and possession of a firearm during commission of a felony.
Through his attorney, however, Williams "denies all allegations" that he shot and killed Tennyson.
Initially, the news and authorities described the violent scene as a "home invasion." Now, the APD claims that Tennyson and Williams were involved in a dispute before the shots rang out.
Just days before the murder, PageSix reports that Tennyson and Simmons were in Manhattan Family Court on October 30 for child custody and support disputes.
"It wasn't lovey dovey, there's a reason people go to court," an inside source told the New York Post. Tennyson was paying around $1,250 a month in child support, but Simmons wanted the monthly payments increased, the source said.
Simmons, 31, received temporary custody of Sutton Jr. in July after filing for an order of protection against Tennyson in December 2017, the source divulged. Simmons had also made domestic violence claims against Tennyson around that same time.
Simmons is the daughter of Rev. Run from the legendary rap group Run DMC and stars on "Growing Up Hip Hop."
Tennyson's death is being investigated as a homicide.