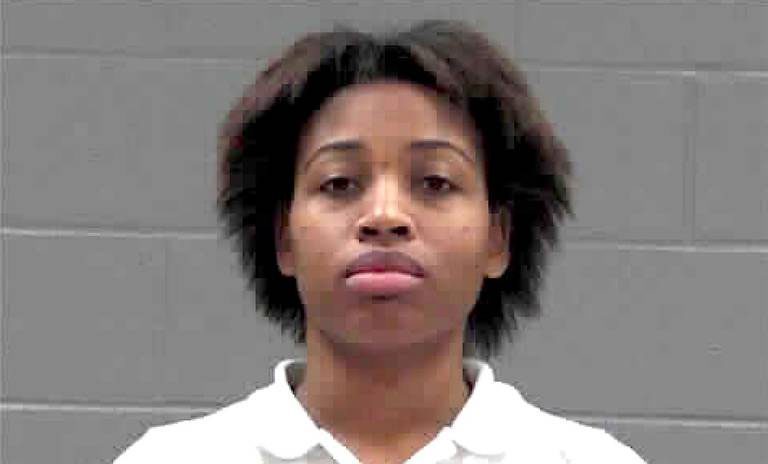 A Georgia woman sits in jail accused of shooting at her parents during a bizarre incident. Tambria Chaprii Palmer, 28, of Milledgeville, Georgia, got into a verbal altercation with her father that spiraled out of control on Saturday, Nov. 3, 2018. At issue: control of the TV remote and football.
Tambria Palmer's father, Darrell Palmer, was watching the University of Georgia Bulldogs take on the University of Kentucky Wildcats, and she wanted to watch something else. According to The Telegraph in Macon, Georgia, the pair argued and tussled over the remote, and Tambria Palmer left the room screaming that "she was going to send everyone in the house to hell."
According to Darrell Palmer, he heard his daughter in the room and the distinctive sound of a "gun chambering a round," and he entered the room. He stated that his daughter was sitting with a gun on her lap, and then she pointed and fired the weapon at him.
Tambria Palmer ran from the room and then started to shoot at her mother, Le'Trice Palmer, who was holding Tambria's 3-month-old daughter.  Tambria Palmer reportedly continued shooting at her mother, who ran from the house and across neighbors' lawns, falling multiple times, according to police, while trying to get away from her gun-wielding daughter.
Baldwin County Sheriff's deputies and Milledgeville police officers responded to the scene and found Tambria Palmer outside. Upon seeing the police, she reportedly threw her gun into the bushes as they told her to lie prone on the ground, and she was taken into custody.
Baldwin County Sheriff's Capt. Brad King said, "She shot every round in the magazine."
According to police, Tambria Palmer's three other children were in a back bedroom inside her parents' home. Police stated that she is unemployed and had been living with her parents for some time. She is now charged with six counts of aggravated assault, four counts of cruelty to children and one count of reckless conduct.