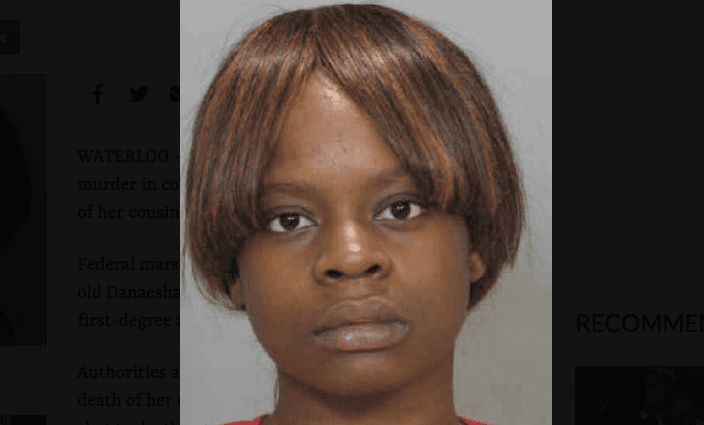 A woman from Waterloo, Iowa, has been arrested for allegedly killing a family member. According to The Courier, Danaesha Lynne Martin, 22, killed her male cousin, Shavondes Martin.
In May, Shavondes was found dead in an alley behind the South Street Apartments after suffering several gunshot wounds.
Police believe that Danaesha was involved in the shooting of Shavondes and arrested her in Norfolk, Virginia, on Nov. 13, 2018.
Three months before Shavondes was found dead in the alley, he was reportedly acquitted of murder. He was initially charged, along with three other suspects, with the murder of 21-year-old Otavious Brown and wounding of Dewon Campbell and Aundrey Roberts Jr.
Following Shavondes' death, tragedy struck again in September. Diane Martin, Shavondes' 48-year-old mother, was killed after her home was sprayed with bullets. At press time, no one has been arrested for Diane Martin's murder.
Police say Danaesha Martin moved to Norfolk, Virginia, shortly after her cousin Shavondes was found in the alley behind her apartments. United States Marshals received a tip and arrested Danaesha on A Avenue in Norfolk.
This was not Danaesha Martin's first brush with the law. In October 2014, she was convicted of assaulting workers at a Sears store in Cedar Rapids, Iowa, during a robbery. She was charged with robbery, but the charge was reduced to third-degree theft after she entered a plea. She was sentenced to time served and a fine.
Danaesha Martin could face life in prison if convicted of the murder of her cousin, Shavondes.