In October 2017, people across the country were moved by the story of a homeless man who gave his last $20 to a stranded female motorist. More than 14,000 donors gave money to the man, and now it is being reported that the whole thing was a scam.
Johnny Bobbitt was described as a homeless man who helped Kate McClure on the I-95 exit ramp near Philadelphia, Pennsylvania. A GoFundMe campaign was started by McClure and her husband, Mark D'Amico, to help Bobbitt. After multiple local and national interviews that included "Good Morning America," the campaign raised a reported $400,000.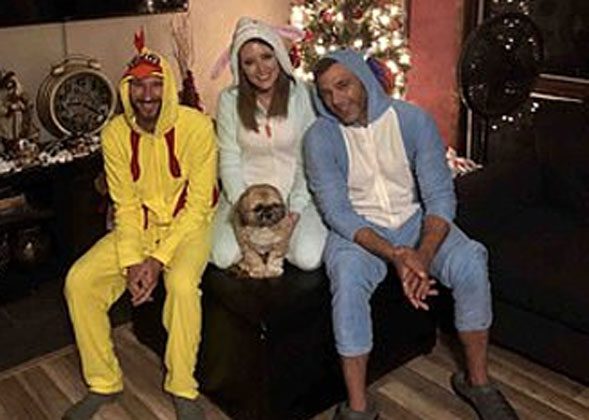 But a few months after the story broke came word that all was not going well between Bobbitt, McClure and D'Amico. The couple had purchased a camper for Bobbitt that was parked on their property, but Bobbitt was unhappy.
He stated to media that the couple had not given him access to the funds raised on GoFundMe. McClure and D'Amico responded at the time of the accusations that they were afraid that he would spend the money on drugs. McClure was even quoted as saying that Bobbitt went through $25,000 on a drug binge in a matter of weeks after getting a portion of the funds.
In June 2018, Bobbitt was told he had to leave the couple's property and was once again homeless. He took the couple to court, and a judge ordered the pair to turn over any remaining money to Bobbitt. It soon became apparent that the funds were being spent on a lavish lifestyle by McClure and D'Amico. When Bobbitt appeared in court on a traffic charge in September 2018, he told a reporter that soon everything would be "crystal clear."
According to a criminal complaint obtained by NBC10 News, McClure, D'Amico and Bobbitt are being accused of charges that include conspiracy and theft by deception. Investigators say the three deliberately prevented donors for their GoFundMe campaign from gaining information "that would affect their judgment about solicited contribution to that fundraising effort."
D'Amico and McClure turned themselves in Wednesday, Nov. 14, to Burlington County prosecutors, and Bobbitt is also expected to do the same. Law enforcement raided the couple's home and seized cash, jewelry and a brand new BMW.