Jennifer R. Smith, president and founder of Closing the Gap Detroit, developed her organization because of her passion for ensuring that students have a "road map" to navigate through the expensive and sometimes confusing college process.
With more than 15 years of corporate philanthropy, community relations and youth programming experience, Smith recognized how poverty can, at times, create insurmountable barriers for low-income students to access a college education. The organization takes a grassroots approach to walking students step-by-step through the college process — from exploring the psychology of college, essay writing, completing college applications, working through ACT details, financial aid planning, and in some cases, actually taking the student to the institution itself.
In October, Smith's organization partnered with the Detroit Public Schools Community District, the Detroit HBCU Network and the Coalition of Black Trade Unionists and held a one-day college immersion experience at the UAW Ford-National Programs Center.
The inaugural 2018 HBCU Senior Day program, which focused specifically on historically Black colleges and universities (HBCUs), was sponsored by UAW-Ford. More than 500 high school seniors participated in key college access discussions on topics including financial aid, scholarships, collegiate life, HBCU athletics and more. One of the event's goals was to aid in the students' overall college preparation. Student attendees also received a robust understanding of the rich history and culture of HBCUs and the unique educational setting that they often provide.
Special invited guest TravQue delivered the afternoon's keynote. An actor and comedian, TravQue has dominated the college scene, including hosting shows at various schools and hosting major recording artist concerts. He inspired and encouraged the students to be their best authentic selves and take their futures seriously.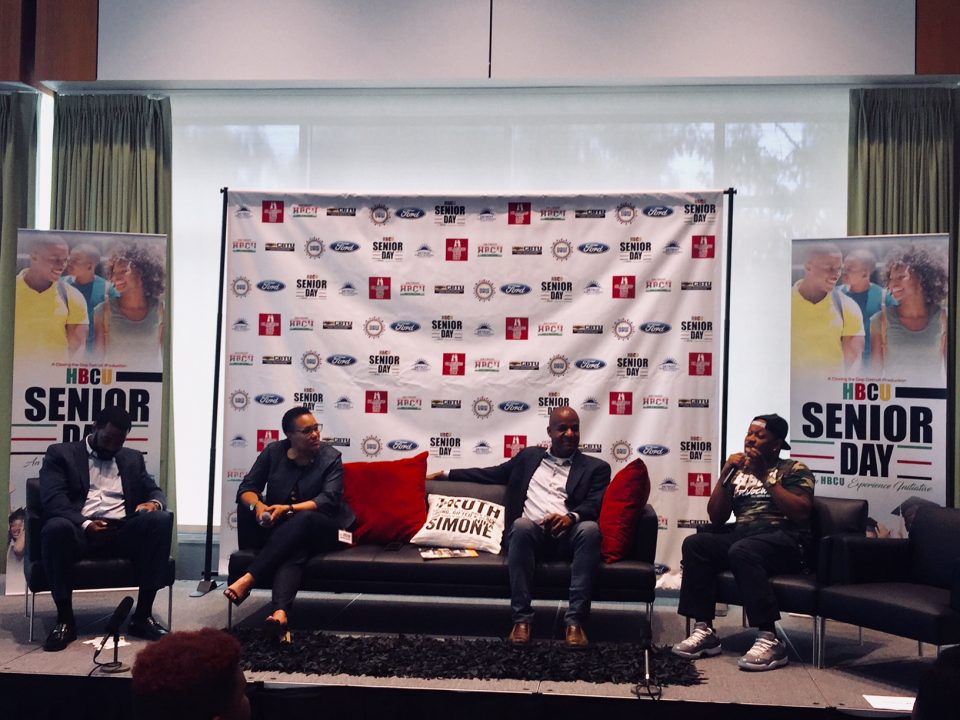 "Collectively, it was a great opportunity for these students to speak with graduates who have traveled this road before and give students insight, access and knowledge to solidify their college choices," said Smith, who also serves as a college success coach with Closing the Gap Detroit. "We were elated to have our special guest TravQue, also an HBCU graduate, to share his unique university experience with the students."
Rolling out spoke exclusively with TravQue about the messages he's sending high school-aged kids and the importance of closing the gap of students attending HBCU colleges versus those who don't attend college at all.
TravQue also shared with the students how he successfully navigated college and encouraged them to follow their dreams. Check out the interview after the cut on the second page.