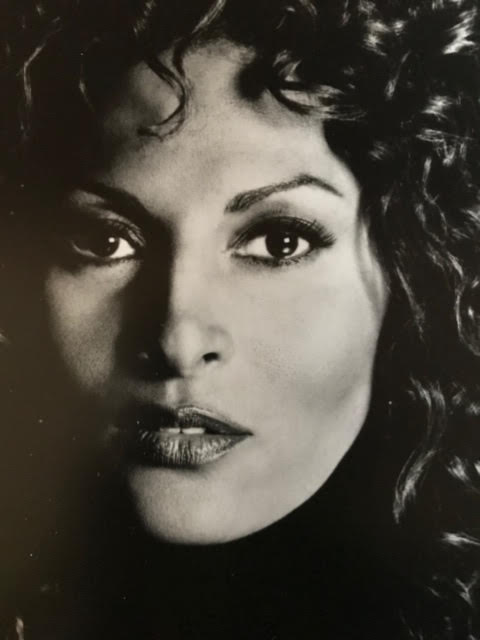 The fastest-growing African American network on television, Bounce TV, is expanding its reach with the launch of Brownsugar.com. The new streaming service features "the biggest collection of the baddest African American movies of all-time."
Black film icon Pam Grier is the official ambassador and spokesperson for Brown Sugar. During a recent promo tour, Grier shared her pride and excitement about the new outlet with rolling out.
"My mom couldn't afford to go to movies. She was raising her three kids and her sister's children," Grier recalls. "So, she is catching up at 90, and her friends, [I love] to see them all lined up watching Brown Sugar in her den. To see the joy on her face as they reflect on the lives that they had coming up, through the '60s and the '70s and their icons."
Along with satisfying seasoned citizens' nostalgia, other cultures are getting hip because of Brown Sugar's dynamic programming. "An Uber driver from down in Atlanta had seen me on Brown Sugar promoting it, and he got it for his family," Grier said. "They are all from Africa [and] being educated in this country, so he got the subscription, and their family is watching and educating themselves on African American pop culture."
Humble about her tremendous influence as one of the most revered pioneers in the film industry, Grier attributes her moxie to "all the women around me." The actress and author, who remains sultry even on the cusp of her 70th birthday, is working closely with filmmakers on her upcoming biopic. The ensemble cast is forming now, with comedian Jay Pharoah set to portray her former lover and fellow legend Richard Pryor. Grier is hoping Idris Elba will join the cast as her grandfather.
The golden question is who will play Grier? She's unsure but insists that whoever fills the role will have to dig deep to emulate the trials she's thrived through in her life, such as three incidents of sexual assault. "We don't know who is going to bring it, but it could be a great surprise," she said.
Brown Sugar's unique library spans more than 40 years of the best in Black entertainment. It offers over 300 titles of past and present greats, such as Dolemite, In the Heat of the Night, Don't Be a Menace to South Central, and Cooley High. The films featuring Grier include Greased Lightning, Hit Man and Woman Thou Art Loosed. 
It also showcases original programming and complete seasons of hit Bounce television network series. This month, Brown Sugar is streaming documentaries featuring music industry icons, including Beyoncé: On Top; Prince: Purple Reign; Michael Jackson: The Journey; and Amy Winehouse: Homecoming.
Brown Sugar is available on Apple TV, Roku, Amazon Channels, Amazon Fire TV,
Amazon Kindle, Android and Apple smartphones and tablets, and web browsers via
BrownSugar.com. Brown Sugar also has Google Chromecast capabilities, which allow
video to play on televisions directly from mobile devices and tablets for consumers with Android and iOS devices.
Visit BrownSugar.com to get your Black entertainment fix.