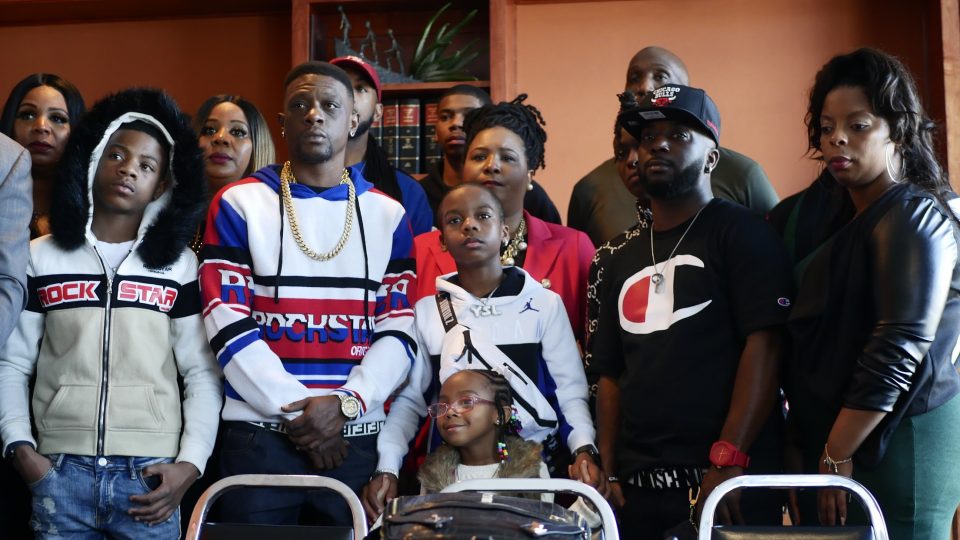 The viral video of 12-year-old Corey Jackson being manhandled by a police officer sparked a press conference on Jan. 7, 2019, in the city of Atlanta. The press conference was held to inform the community of the young man's traumatic experience and to raise awareness about police being called on African Americans for everyday activities.
Corey, who performs under his rap name Lil C-Note, was restrained by a police officer in Cumberland Mall on Oct. 6. He was accused of allegedly selling CDs, resulting in his arrest.
Prior to the arrest, Corey said he didn't do anything wrong and felt that he was targeted simply because of the color of his skin and because he looked "suspicious."
Corey's father, Chase Jackson, stated that the officer threatened Corey and his family by saying that if they released the video of the officer grabbing him, things would not end well for them.
After months of not posting the video out of fear of reprisal, Corey's family finally posted it on Oct. 15, 2018, via Instagram, and the video instantly went viral.
Watch the video of the confrontation between Corey and the officer below:
https://www.youtube.com/watch?v=lQF4XLc03Rg&t=3s
After releasing the video, Cobb County Police Chief Mike Register became aware of complaints and promised an exhaustive internal affairs probe.
The officer wore a working body camera during the confrontation, according to Register, though the footage was not immediately released. At first look, Register said he couldn't find fault with his officer.
Click on the next page to watch the press conference.