Florida Gov. Ron DeSantis and the state's three-member cabinet granted posthumous pardons on Friday, Jan. 11, 2019, to four Black men accused of raping a White woman in a 1949 case now viewed as a gross miscarriage of justice.
The case became known as the Groveland Four and has long been considered a dark stain on Florida's history. One of the four men was killed before he could be charged, and the other three were convicted on questionable evidence.
The woman — who was 17 at the time of the alleged rape and is now 86 years old — sat in a wheelchair during the proceedings. She told DeSantis and the cabinet members that the rape did happen and that she was dragged from a car, had a gun put to her head and was told not to scream or they would "blow your brains out."
The families of the accused men were also present and disputed that assertion, claiming that there was overwhelming evidence pointing to their innocence. The meeting would then become contentious, when Beverly Robinson, a niece of one of the Groveland Four, turned to the woman and her sons and initiated a terse exchange.
"It never happened. You all are liars," Robinson said.
"That's enough out of you," the woman said.
"I know it's enough out of me. It's always enough when you're telling the truth," Robinson replied.
The saga began in 1949 when the 17-year old woman claimed that she was raped by four Black men. Three of the four were immediately arrested and viscously beaten. The fourth man, Earnest Thomas, fled the scene.
A search party of 1,000 men was formed to find Thomas, who when found, was shot 400 times as he slept under a tree. The chaos didn't stop there, as White residents formed lynch mobs that wreaked havoc on Black families and homes for days in the aftermath of the accusation.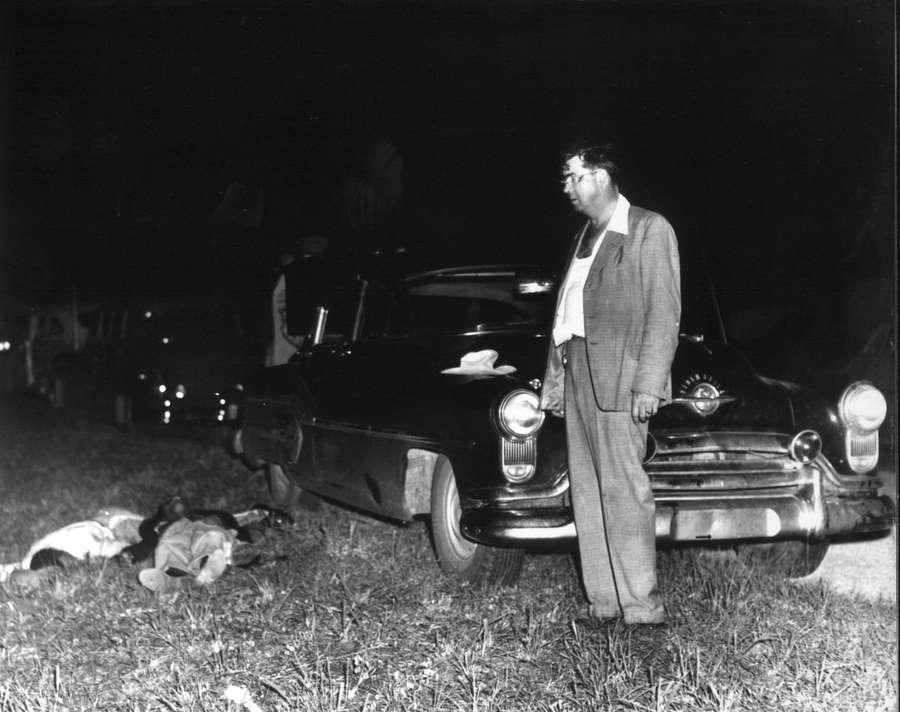 The remaining three men — Charles Greenlee, Walter Irvin and Samuel Shepherd — were convicted by an all-White jury. At the time of the trial, there was a mountain of evidence withheld that could have cleared the men, including a doctor's conclusion that she was not raped.
The unanimous vote to pardon came almost two years after the state House and Senate voted to formally apologize to relatives of the men and to ask Gov. Rick Scott to pardon the men. Scott, now a U.S. senator, failed to act. After replacing Scott as governor on Tuesday, DeSantis made it one of his first priorities.