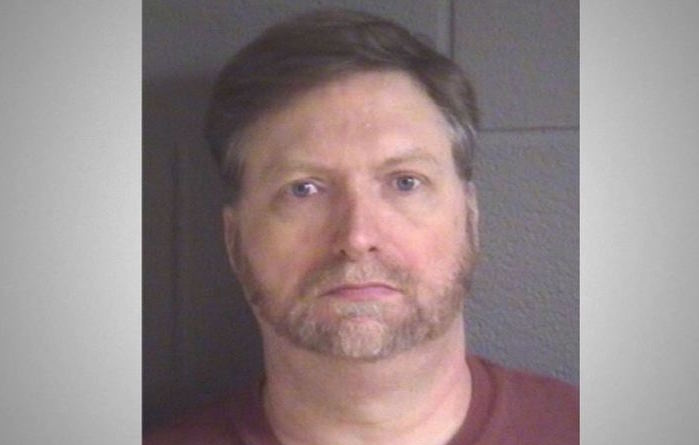 The brutal punch thrown by a White man in Asheville, North Carolina, has gone viral. The incident occurred at the Asheville Mall on Saturday, Jan. 12, 2019, after David Bell confronted several Black kids in a group.
Bell, a 51-year-old, 250-pound man, punched an 11-year-old girl after a confrontation. The girl, who has yet to be identified, was knocked unconscious. The encounter was caught on cell phone video.
According to Asheville Citizen-Times, Bell was arrested and charged with assault on a female under the age of 12 as well as two counts of assault on a female.
Following the incident, Bell shared his thoughts on Twitter by posting, "She was not a 'little girl' her and her pack were violently attacking my family and I. I was protecting my family. This was purely self defense. Race doesn't matter."
While many on social media have called for Bell to receive a harsh punishment for his actions, some have come to his defense.
Before Bell knocked the young girl out, he was pushed in the back by another person and turned and pushed the victim. After the victim stood up, balled up her fist and approached him, Bell knocked her out.
Here's what David Bell had to say and the reactions of some of those who are defending him and his actions:
Absolutely justified self defense.

— anthony (@wag3slave) January 14, 2019
David Steven Bell is innocent!!! Here is the full video!! He's only guilty of trying to protect himself and his family. https://t.co/t0VJLYF6Lk

— TAMMY ELLIS (@ellis_tammy) January 15, 2019
If she didn't want to he knocked out she wouldn't have acted the way she did, it is as simple as that. Don't white knight for trash youth

— pillager (@feralcvlt) January 15, 2019
David Steven Bell was assaulted by that girl and simply defended himself from a violent crowd. Should be cleared of all charges. Her race and age do not excuse her actions. @AshevillePolice

— Brandon (@_____TheEnd____) January 15, 2019
I don't see anyone's life in danger – maybe I'm missing something

— Ted A Miller (@Theomilll) January 14, 2019
She got what she deserved. End of story.

— Ernie Brussow (@DragonLord1002) January 15, 2019
100% self defence and it seems Everyone else has your back on this too 👊🏼

— Adam Ingles (@ingles_adam) January 14, 2019
This is disreputable. This happened last night in Asheville, North Carolina and this 6 foot 250-pound grown man by the name of David Steven Bell shoved and knocked out this 11 year-old-girl. pic.twitter.com/U1DxkhYO61

— Marquise S. Hunt (@MarquiseHunt) January 14, 2019
I can't believe so many people are justifying David Steven Bell, a 51 year old man who looks to be 6'3, 250lbs, knocking out a little girl under the age of 12. He looked like he was trying to break up a fight between kids, got shoved and then lost his temper.

— Kareem (@KareemG07) January 13, 2019
David Steven Bell has been arrested. As you can clearly see, he pushed the girl, who by the way is only 11 years old. Then he knocked her out cold.

— #ImpeachTheMF (@ctv556) January 13, 2019