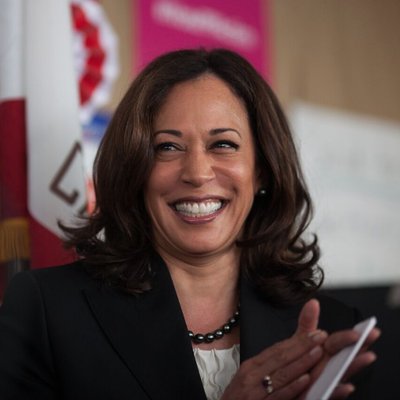 The euphoria that Sen. Kamala Harris must have felt when she declared her candidacy for the presidency on Martin Luther King Jr. Day didn't last long. Feelings of bliss ended abruptly when former San Francisco Mayor Willie Brown admitted the two had a love affair that greatly boosted her finances and career.
In a letter he wrote to the San Francisco Chronicle on Saturday, Brown confirmed multiple media outlets' speculations that he not only dated her while he was still married 20 years ago, but he handed her two extremely lucrative, $400K state jobs that accelerated her political career.
"Yes, we dated. It was more than 20 years ago," wrote Brown, who said he had "been peppered with calls from the national media about my 'relationship' with Kamala Harris, particularly since it became obvious that she was going to run for president."
Harris has yet to respond to the media's inquiries for confirmation about Brown's letter to the Chronicle.
Perhaps the most embarrassing part of the affair is the fact that Brown was married at the time he and Harris dated, claiming that he was "estranged from his wife" Blanche Brown since 1981, People magazine reported. There is also the wide perception that Harris had ulterior motives for dating Brown other than love. He was 60 and she was 29 and fresh out of law school, so dating a very powerful man such as the California General Assembly Speaker could boost her career, and it clearly did.
Harris was probably one of a number of women Brown dated at the time. A Sacramento Bee reporter said Brown "had a succession of girlfriends" and would "go to a party with his wife on one arm and his girlfriend on the other."
The couple split up in 1995, and when she ran for San Francisco district attorney in 2003, she tried separating herself from Brown, barking to an SF Weekly reporter that Brown was an "albatross hanging around my neck."
"His career is over; I will be alive and kicking for the next 40 years. I do not owe him a thing," she told SF Weekly, vowing, "If there is corruption, it will be prosecuted."
"Yes, I may have influenced her career by appointing her to two state commissions when I was Assembly speaker," Brown wrote Saturday. Brown was the speaker from 1980 to 1995, just before becoming the San Francisco mayor.
Brown appointed Harris to the California Unemployment Insurance Appeals Board and then to the Medical Assistance Commission — positions that paid her more than $400K over five years, according to SF Weekly. Brown also gave Harris a BMW, the weekly newspaper wrote.
"And I certainly helped with her first race for district attorney in San Francisco," Brown said in the letter to the SF Chronicle.
What do you make of the timing of Brown's letter about his extramarital affair with Harris? Or since multiple media outlets were already discussing it and asking Brown about it, do you believe Brown had no choice but to get out in front of this explosive story?