Demi Lovato chased off Twitter for making fun of 21 Savage's arrest
Singer Demi Lovato, who had just gotten back on Twitter after her near-fatal drug overdose, deleted her account suddenly after being ravaged by angry fans. She made the major faux pas of poking fun at rapper 21 Savage, who was arrested by U.S. Immigration and Customs Enforcement (ICE) agents hours before the Super Bowl in Atlanta due to his immigration status. It was determined by ICE officials that he is an illegal immigrant from the U.K.
After Savage's arrest, many memes making fun of the rapper being British popped up on social media. Lovato imprudently wrote that she thought the memes were more entertaining than the big football game when she tweeted:
"So far 21 savage memes have been my favorite part of the Super Bowl."
And that's when all hell broke loose on Twitter. Rapper Wale began the Lovato trouncing, when he checked the pop singer for mocking 21 Savage's dire situation.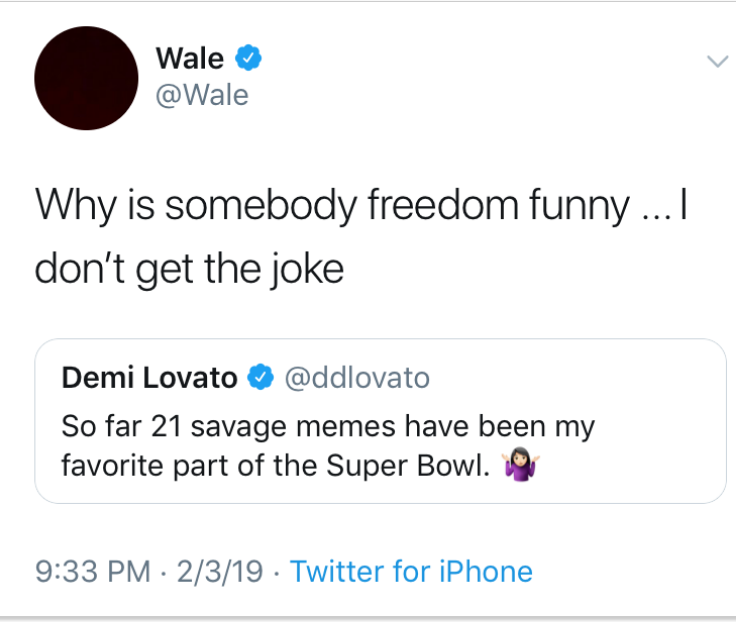 Savage's manager Kei also took offense to Lovato's Twitter post. She noted that the 26-year-old, whose real name is Shayaa Bin Abraham-Joseph, showed support for Demi Lovato's famous rehab stint after her drug relapse nearly killed her last year.
"Damn. We was def Demi Lovato fans. When she was going through her s— I remember being on the tour us and Savage said I hope she make it through that s—. People r weird bro."
She also added this tweet: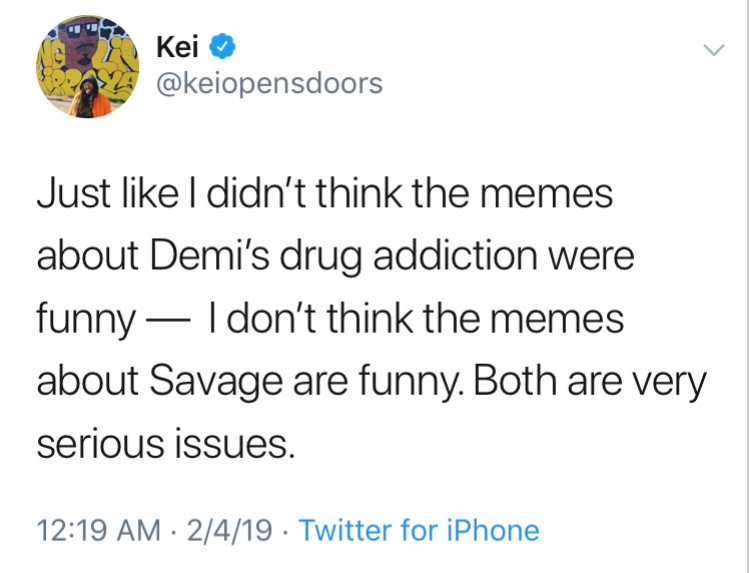 Many social media users joined Wale in bashing Demi into oblivion for laughing at 21 Savage's detainment. They did so with savage retorts about her infamous drug use. After being soundly pummeled without relent, Lovato finally tried to defend herself:
"If you're gonna come at me for making a joke, try coming at me with something original not involving drugs."
Lovato quickly added:
"F— Twitter. This is why I don't tweet anymore." She then promptly shut down her account.
Not long after, Devato took to her Instagram Story to explain that she wasn't making fun of Savage's detainment, but the fact that no one knew that Savage was British: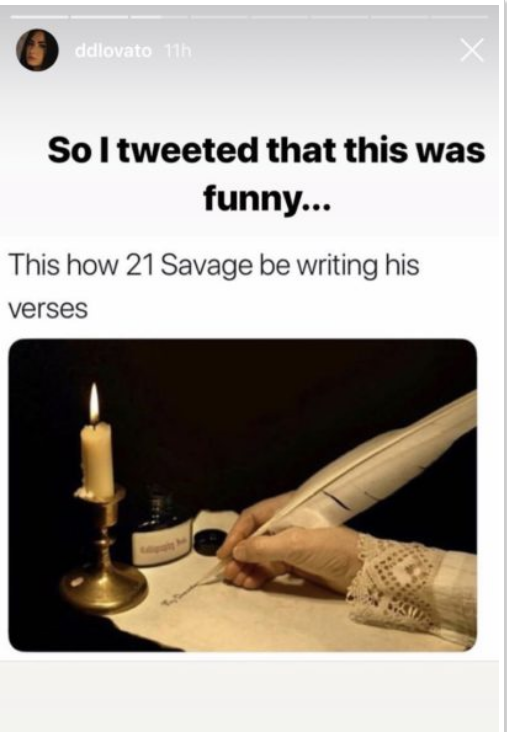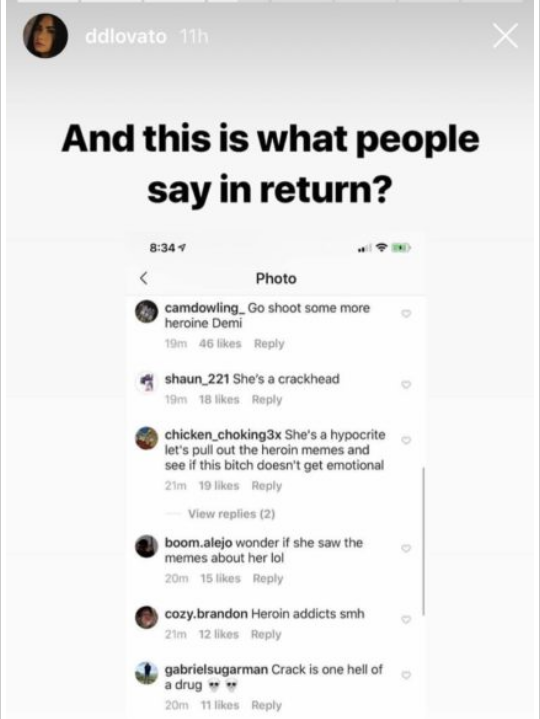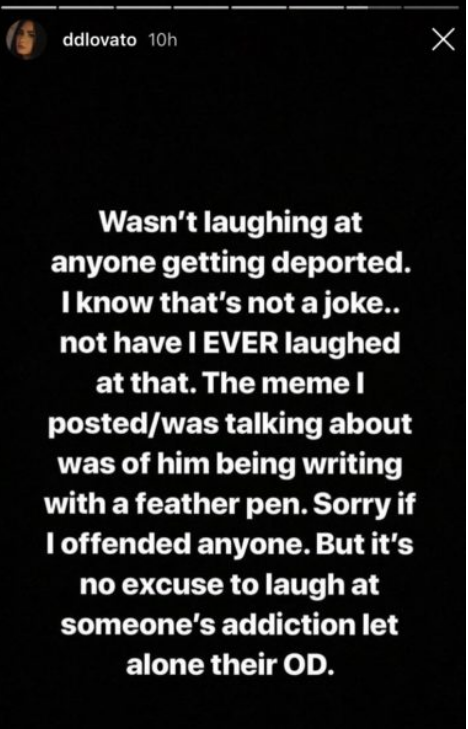 Lovato finally finished up by saying: "Lastly, I wasn't making fun [of] anything having to do with deportation or even anything against him. I was laughing at who the f— knew 21 was British? Literally no one. That's it. It doesn't go deeper than that. I'm sorry if I was upset people truly," she said, before pleading with Wale to respond to her.
"Yo @ Wale, if you wanna talk, then answer my dms."
So, what do you make of Lovato's explanation for her posts? Do you believe her when she said she was not making fun of, or laughing at Savage's arrest and detainment by ICE?