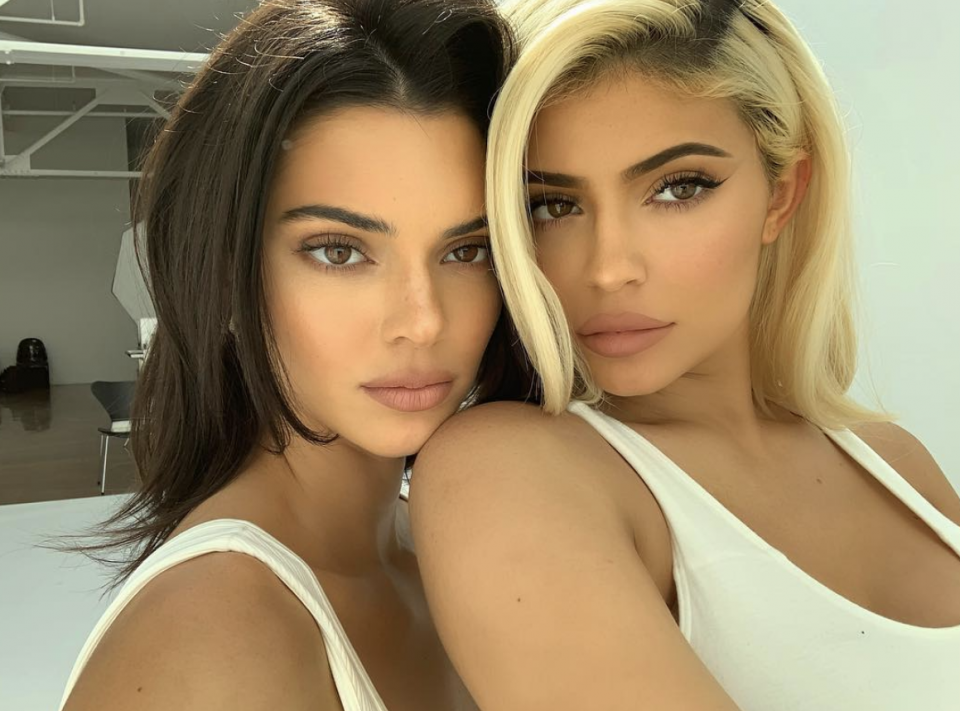 Kendall Jenner has claimed that her sister Kylie Jenner and  Travis Scott are just "practicing" having another child.
The 21-year-old beauty mogul — who already has 12-month-old daughter Stormi Webster with the 26-year-old rapper — recently teased fans that she could be expecting another child with a post on Instagram, but she later clarified that she wasn't pregnant.
Alongside a picture of the couple sharing an embrace on the stairs, Kylie had joked: "baby #2?"
But when a fan asked if she was pregnant, she replied: "no lol. (sic)"
Kylie's older sister has now addressed the rumors and claimed that perhaps her sister was just feeling broody because she is so loved-up with the "Goosebumps" hitmaker.
Appearing on "The Ellen DeGeneres Show" on Friday, Feb. 2, 2019, Kendall said: "She's not [pregnant].
"I think she was just like, 'We are like looking good and we're really into each other and maybe baby No. 2 is gonna happen.' They're practicing."
Praising her sister, she continued: "She's really interesting. Love her. I love her so much. She has a mind of her own," Kendall added. "She's really clever. I don't think she's pregnant."
The 23-year-old model also poured cold water on rumors that Kylie got engaged to Scott at the Super Bowl last weekend, where he joined Maroon 5 on stage.
She said: "If she did, she hasn't told the family yet. I don't think that has happened."